I have for sale a Jason Voorhess Deluxe with removable Hockey Mask. I believe this is the one from "Freddy -vs- Jason.
It is still new, only used 1 time, I made a lifesize Jason prop, scared everyone LOL!!!
I have it listed on E-Bay right now.
Jason Voorhess Deluxe with removable Hockey Mask - eBay (item 230354572860 end time Jul-12-09 17:48:33 PDT)

2 pics of the mask being used at our Halloween part with a lifesize Prop I made.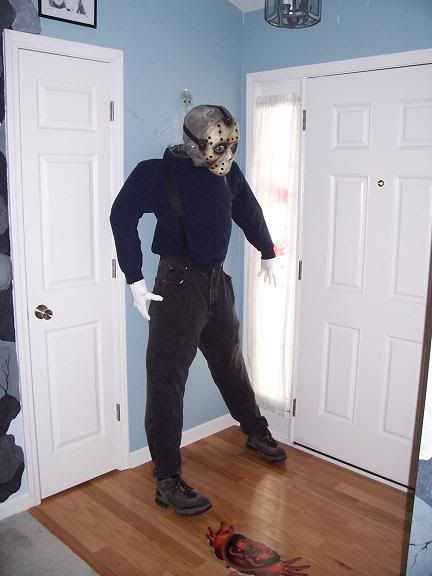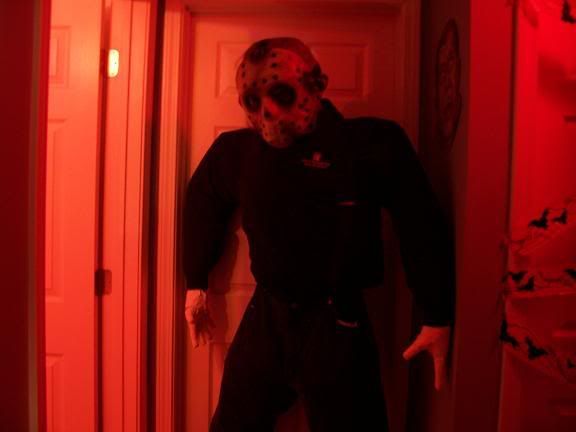 If your interested, please send me an E-Mail at :

[email protected]

Also just so you know, I will be listing a whole bunch of stuff later today or tomorrow, we are going to have a huge yard sale, all Halloween items, figured I would let you all see what I have first. We spent over $1000 each year making our house the best in the area, now we have given it all up, so I got lots of goodies including a "Edgar Butler" "Screaming head puller" "talking skulls ( Rotten Heads )" fog machines, misters, strobe lights, skulls + so much more. Everything in great condition

.

E-Mail me if you want to see this stuff faster and maybe work a deal.