Discussion Starter
•
#1
•
So, some of you may well know that over the last 2 weeks I have been pretty sick with flu & a chest infection, so have been stuck in bed feeling pretty miserable. What should I hear the other day but a buzz at my door and a postman delivering a parcel?
I went to the door and he presented me with this: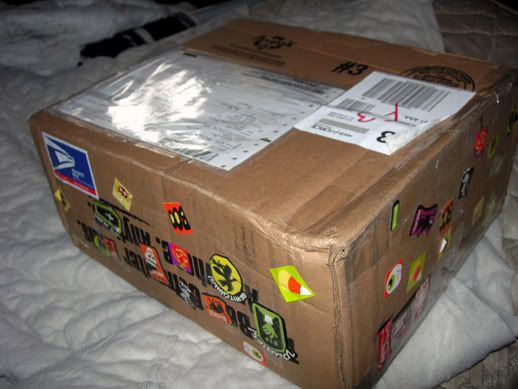 It was bigger than I expected - what could be inside? Halloween stickers all on the outside.. must be a Halloween gift, surely this is my secret reaper present?! Ok,
calm down
, I thought... so I carefully take the parcel back to the bed and open it...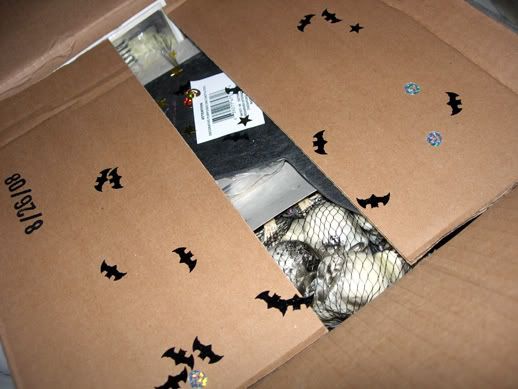 And my oh my..........
what a haul!!!
EvilMel really outdid herself - I was overwhelmed by the amount of lovely things in the parcel. Every time I thought "that must be all!", something else was hiding underneath! Mel had very kindly even picked me up some Halloween pjs from Target after I saw them in a thread on here and sent her some monies through paypal. I am overjoyed with them and everything else in my lovely parcel!
Here's what I found inside that splendid parcel
: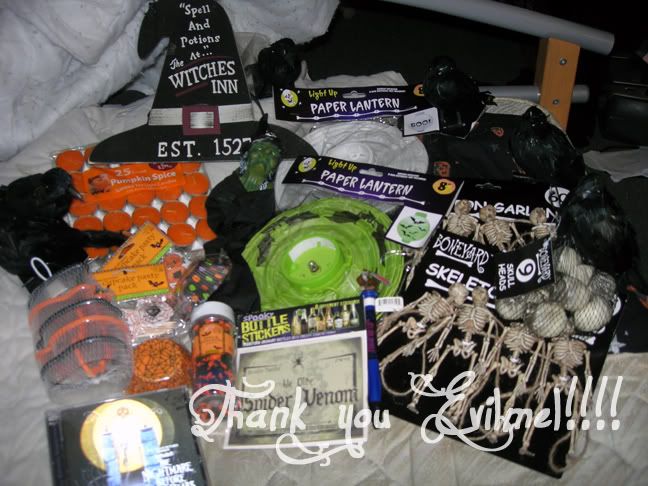 "Witches Inn" wooden hanging sign
25 pumpkin spice scented tealights
2 sets of halloween cake cases and matching food picks
halloween cookie cutters
A tub of orange pumpkin and black bat sprinkles
hanging witch decoration
2 battery-operated hanging paper lanterns
a pack of halloween bottle stickers
2 skeleton garlands
a bag of mini skulls
An awesome Friday the 13th pen with a little Jason on top

6 crows!!!
<--- couldn't believe it! I just kept finding them
and there, in the bottom left corner, is what was wrapped up in my pj bottoms....... the 2 disc edition of
The Nightmare Before Christmas OST
! I shed a little tear when I found this, as I have wanted it for years and it was such a surprise!!
I really have been very spoilt by Mel, I can't thank her enough for such wonderful gifts
. I only hope I make my secret reaper partner as happy as Mel made me!!! EvilMel was a fantastic partner, with excellent communication, patience with all my ramblings and she shipped it "signed for" so it came quickly and securely. I know that can't have been cheap, so thank you so much for that!
Oh, and just in case you were interested, here's a pic of me looking very smug with my halloween pj top on - (please excuse how icky I look as I am full of flu!)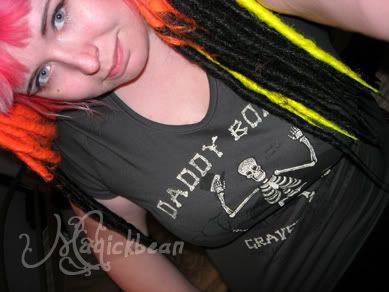 Mel - thank you thank you thank youuuu!!!! xxx