·
spookiness in the suburbs
Discussion Starter
·
#1
·
I was so disheartened last year after the crappy Fri night turnout (half the usual TOTs) and then by other personal drama that I won't go into here that I never bothered posting pics of 08's yard display. Heck, it's a wonder I didn't delete them, I was in such a funk!
Anyway, here goes. Notes: pics taken late, so fogger not on. Visualize nice low fog ;> My digcam takes crap night pics--so sue me
The better part of the display. To left was inflatable gothic tower walkthru.
Center of cemetery. Gravepopper just visible, but moving too fast to photograph!
Left side of cemetery. In background are the dancing ghost ring in garage bay 2 and the FCG.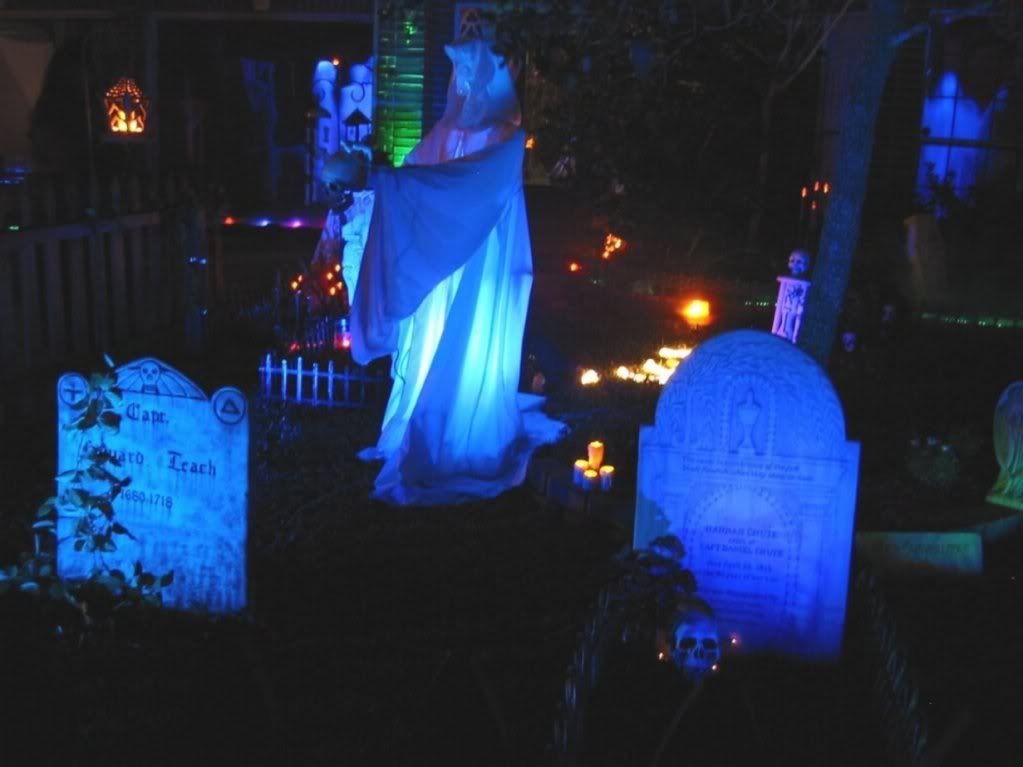 Monster nursery in garage bay 1. Rocker rocked by itself, wicker chest opened with grunts and growls, two demonized plushies thrashed in the wagon.
View toward right of cemetery. Reaper has a Boris head and threatened TOTs as they walked by.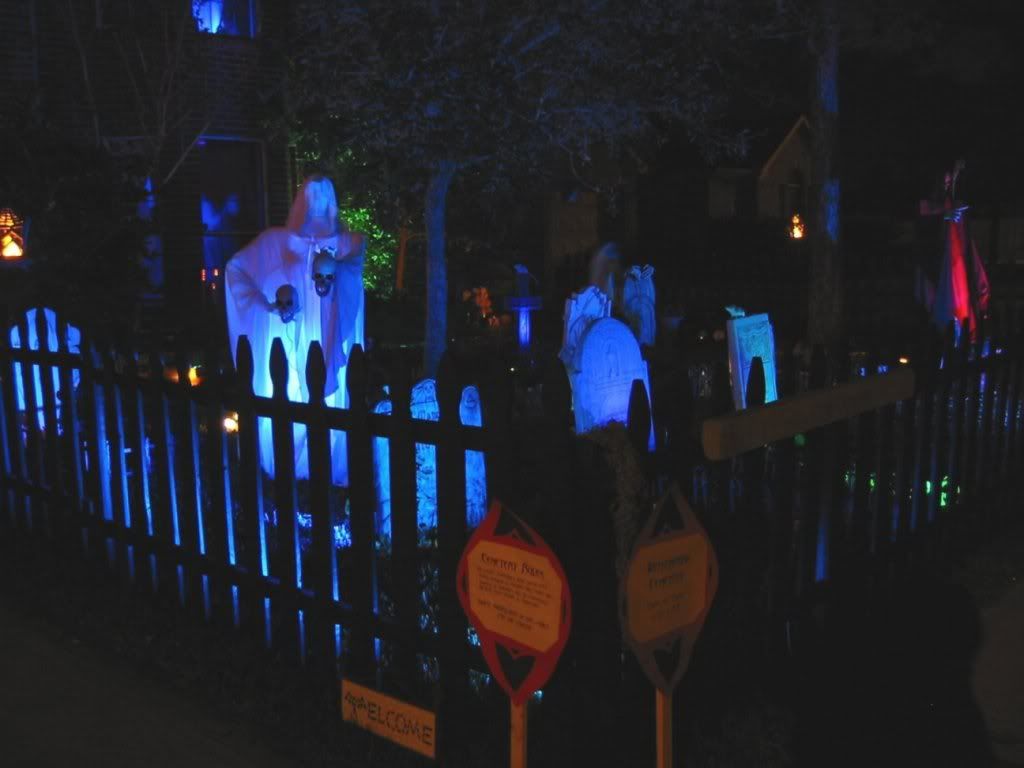 Well, there it is folks. Constructive feedback is welcome!!!!