Discussion Starter
·
#1
·
...was a
SMASHING
success!!! Great turnout, great costumes, great food, great
FUN
!!! The last guests have just left and I am psyched. We had a wonderful evening!! Thank you SOOOO much, pandora, what a fabulous idea...the girlfriends just loved it. We played a howling game of witchy/Halloween related Catchphrase in teams, and the die-hards who stayed late went on to a hilarious game of Scene It in the movie room. No trouble at all deciding who got prizes ( we did most original, most glamorous, and most classic witch ), the outfits were spectacular. Wine and "Patti's Patron Party Punch" flowed (I could hardly keep the pitcher full of the Patron Party Punch, we went through one bottle of tequila and started on another ) And yes, we had DD's not the least of which was my own sweet hubby who toiled like a slave all day helping me get things ready, then discreetly retired to the upstairs to await his mission of driving certain shall we say,
TIPSY
witches home. God bless him!!
Great fun was had by all, and here's a few pics from my camera (I'm awaiting others from the girls, there were lots of cameras around, and with the hostessing duties, I didn't take as many as I would have liked.) Maybe I'll try and make an album when I get them all together.
Here's my "witches legs" pumpkins:
Food table: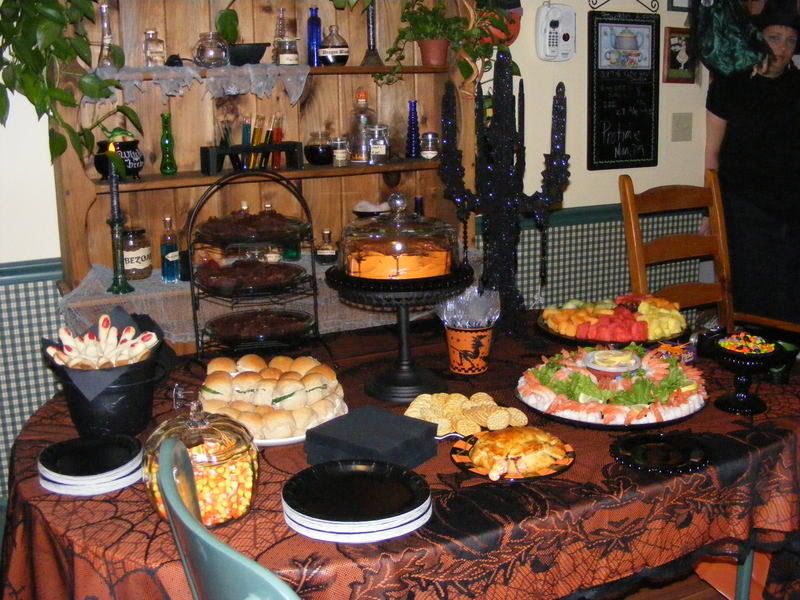 Our 'most glamourous' witch, wearing her prize, made by me:
Our 'most classic' (of course with the green face!):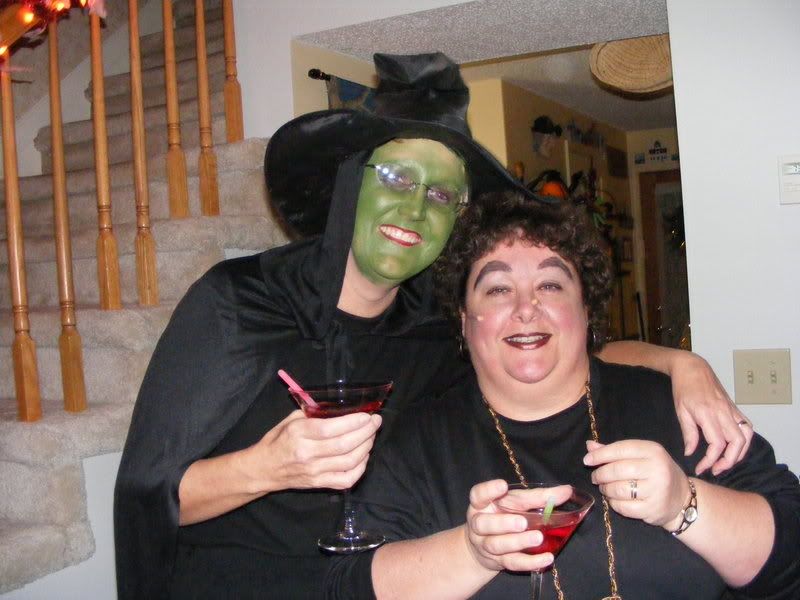 Our 'most original"...you can see why: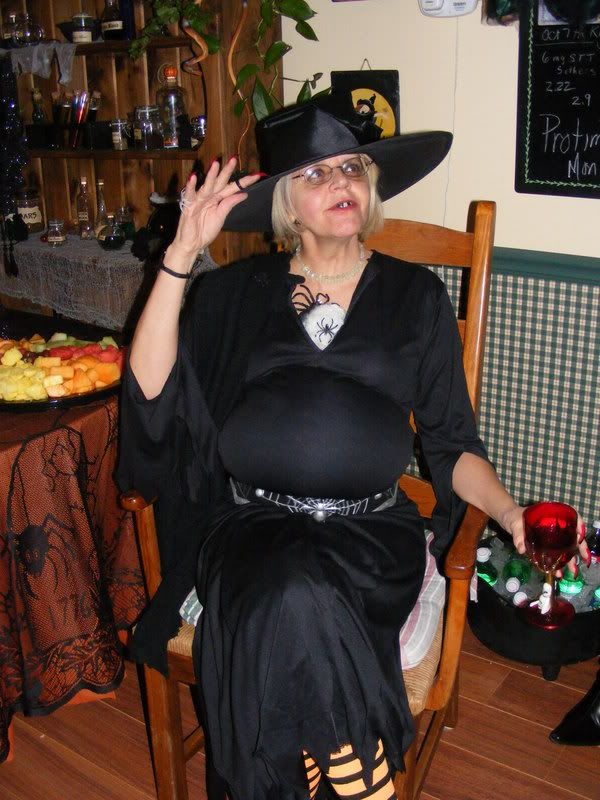 And a group shot...I'm in front dressed as Serafina Pekkala from The Golden Compass:
My mom and her best friend: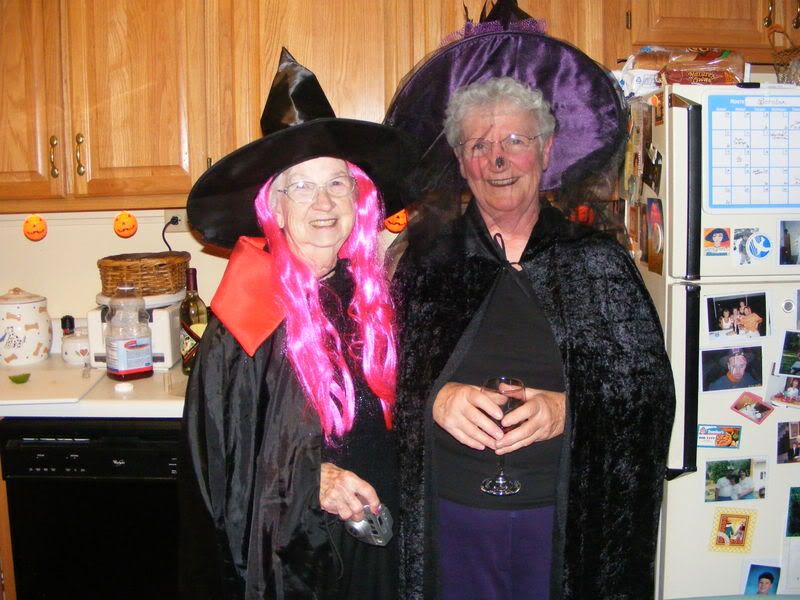 And some other random shots of the evening: