Discussion Starter
•
#1
•
Awesome site! Getting so many great ideas!
I'm throwing an 80s party and will have some homemade props left over that I'm hoping someone else can use. HATE to throw this stuff away after all the time & money spent. So if you're in the Atlanta (Canton actually) area and want a 3'x3'x3' Rubik's Cube (still have to tape the bottom) and this other backdrop thingy (4 poster board size that I'm still completing), it's yours. Will probably have some other stuff too. My party is on the 26th so you could get them any time after that.
Also, not sure where I should be posting this. If there's a better place to put this message, please let me know.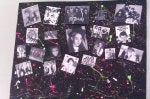 Diane