Discussion Starter
·
#1
·
I've been wanting to try to make an animated/haunted chess board for years now, and finally started working on one this summer. It works on the same principle as the animated Ouija board, using magnets to move the chess pieces across the board.
It took a lot of trial and error to get it working like I wanted, but it was worth the effort. It uses a basic 4-bar mechanism, with the motor in the middle of the bars making it work like a quick-return. I originally planned to have two chess pieces moving on the board, but was able to ramp it up to five.
Let me know what you think!
(Disclaimer: I don't know how to play chess, so if any of the pieces are in the wrong spots or are not moving the way they really should in a real game, I apologize. Apparently ghosts don't know how to play either.
)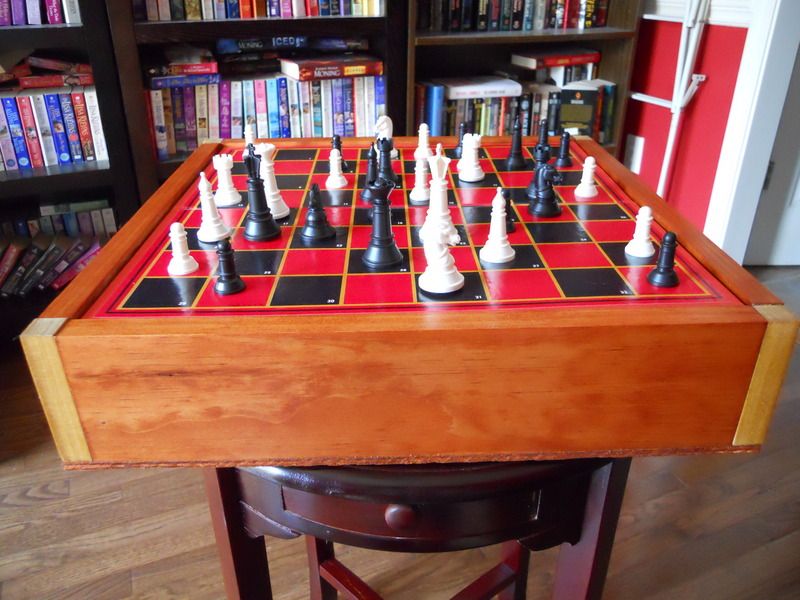 VIDEO:

http://vidmg.photobucket.com/albums.../Haunted Chess Board/DSCN0469_zps6ijtbj64.mp4

Inner Workings:
http://vidmg.photobucket.com/albums.../Haunted Chess Board/DSCN0470_zps5eyfnf4i.mp4