Discussion Starter
•
#1
•

I went to Orlando last week with the family and spent three days at Universal. I'm not really a big Harry Potter fan, but seeing Diagon Alley in person is utterly breathtaking. It's amazing the amount of work and technology that went into making it a reality. All of this and the Gringotts Bank ride took the place of the old "Jaws" boat ride and the Amity Island streets in Universal. They moved all the carnival-type games of skill over to the Simpsons ride and Krustyland. The park has to control access to the alley to keep it from getting overcrowded, which is a good thing. We never had a problem getting in in the late afternoon and nighttime. I guess it's busiest in the morning. But even if you visit during the day, I highly recommend seeing it at night when it's all lit up.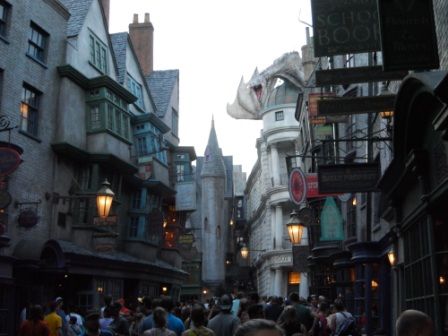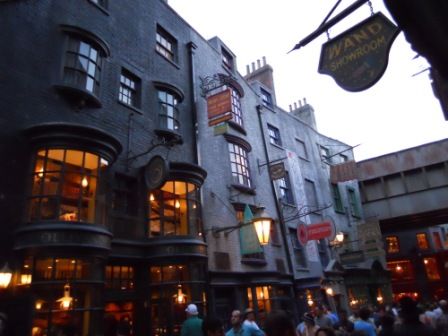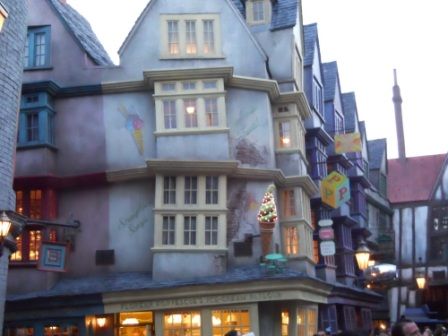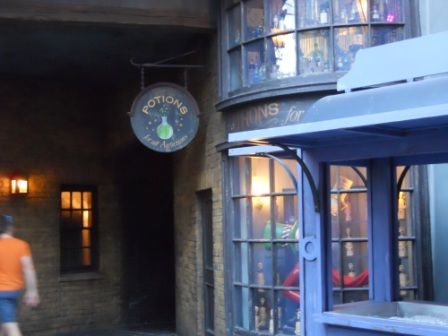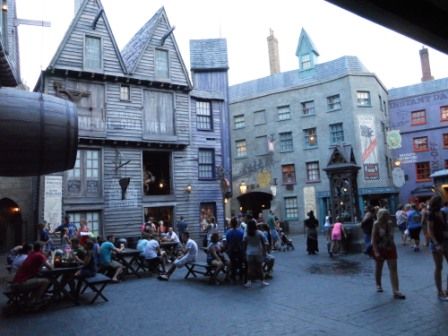 This HUGE Dragon sits on top of the Gringotts Bank ride. About every ten minutes he growls and shoots a long flame out of his mouth. (I still have to get the video of it off my wife's phone.)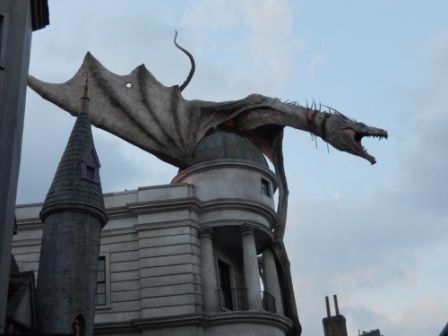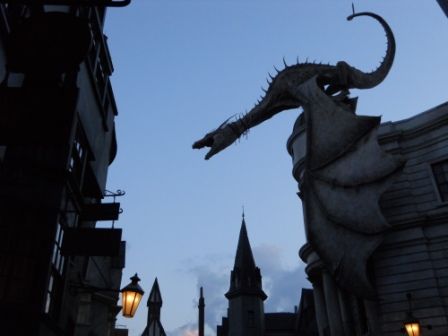 One of the shops is a money exchange, where you can exchange real money into Diagon Alley Gringotts money. Then you could keep it as a souvenir or use it as cash anywhere in the park.
This animatronic goblin sits high up on a desk in the shop, doing his work. He's kind of like an Ebenezer Scrooge goblin. But he cool thing is you can ask him questions and he will look up and give you and answer, in a stern way like you are bugging him. Amazing!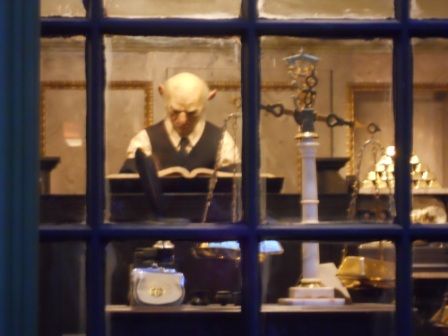 The streets have a lot of interactive displays in the shop windows, but they require the purchase of a special wand to make them work. We got one for my daughter and I think it was around $40. I don't know how it works and it doesn't use any batteries. You'll find brass plates in the sidewalks in front of the interactive displays pointing to them and showing what kind of motion to make with the wand to activate them. I think there are 20 or more of them and even a few hidden ones. The wand comes with a map to the known ones.
Here's some kid with a witch doing one: