Discussion Starter
·
#1
·
Ok here is my postmortem from all the Halloween decorations I spent 2 months working on.
The good-
Perfect Storm machine- worked brilliantly and my favorite part of this year's add. Sorry tough to show a pic of it working. I went light with the lights and used a 250W work light and two 100W bulbs up in the trees.
Skeleton painted with Tide- he came across pretty well to me. I had him in the front of the house so it was easy to be seen. He only needed some better positioning of black lights to really show off.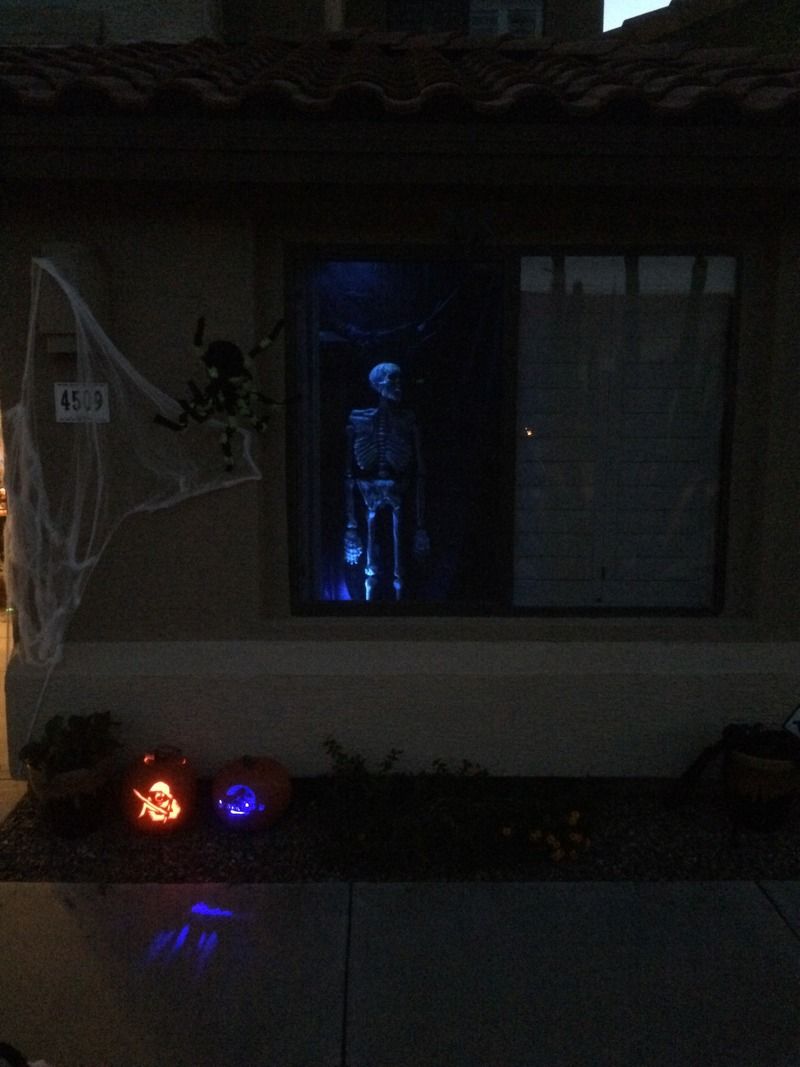 Laser Vortex -
Thanks to CDW i was able to get it up and running. Loved the effect until the remote died.
The bad-
My head popper tombstones- they sucked . I thought I had all the bugs worked out after several tests. Nope. They broke free of their Moro mounts before the sun went down and were no longer poppers. Back to the drawing board.
Liquid floor-I just couldn't get it to work. Never showed like I imagined it would.
Target fog machines (Gemmy wireless remotes)- both remotes broke within minutes of sun down. Kind of tough to make them work easily without them. The remotes are real cheap and the button moved out of position everytime I pressed it. If anyone has any tips please let me know.
The Ugly
Chauvet 700 fogger-he was cruising along until he ran out of juice. There was a period where nothing was in until I filled him back up. After that he was never the same. Will have to try again but his time may have passed.