Discussion Starter
·
#1
·
Woo. Its been a while since I made one of these threads. Making new headstones kinda got put on hold for a couple years between wedding planning/wedding and Ghouliet's multiple foot operations that left her feeling humbuggy. So even though the 2015 prop building season is almost over, I'm going to include our last minute stuff along with stuff for next year!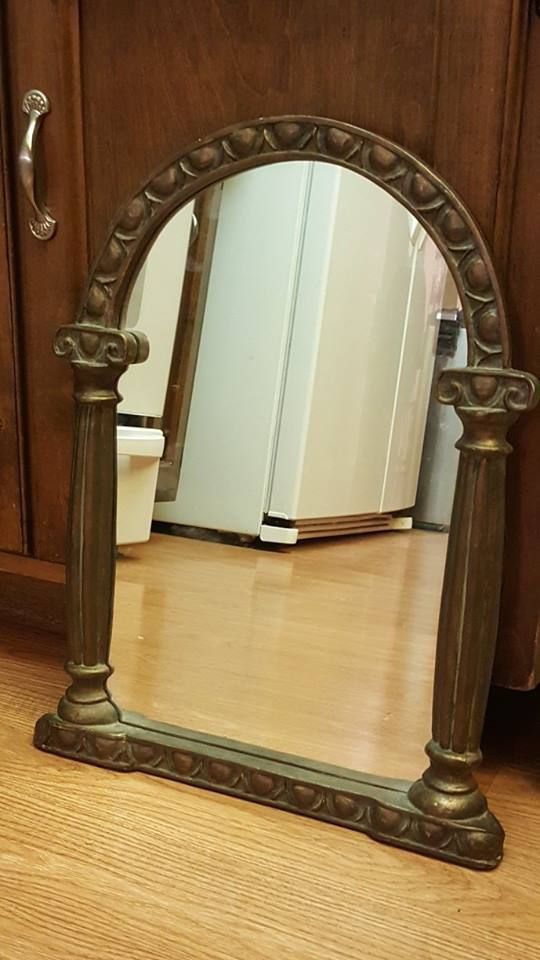 Bought this cool mirror from a local thrift store and with some help from Mr. Ghouliet's manly muscles and pocket knife, got the glass out.
And got the shape traced out on foam. So the plan is to glue the mirror frame to the foam and have it be like a raised design around the stone. Haven't cut out the foam pieces yet though.
Aaaand... this isn't really a NEW headstone, but...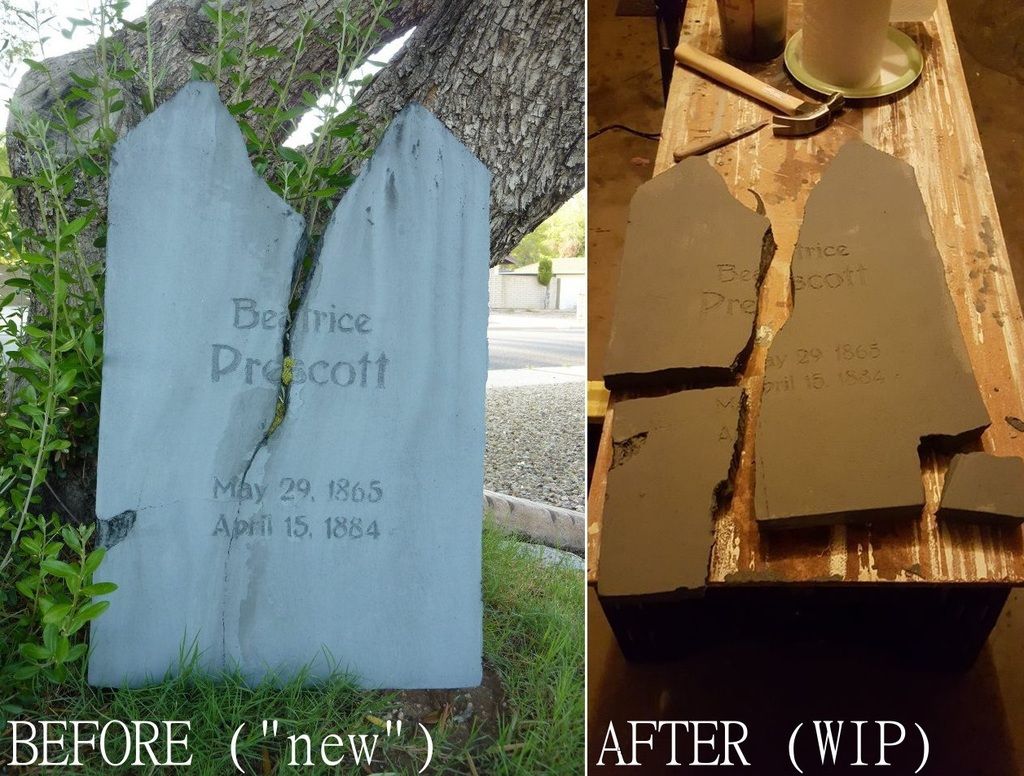 We made Beatrice in 2012, but 2 years ago a storm knocked her over and ripped her up pretty bad. So we destroyed her even more and put a fresh coat of Dry Lock on it. She'll be a fallen stone in the cemetery.