Discussion Starter
•
#1
•
It's just your ordinary run of the mill ghost, but worth mentioning for a few reasons:
1) Brain dead easy to make
2) Serves purpose of covering a speaker and speaker stand
In the dark: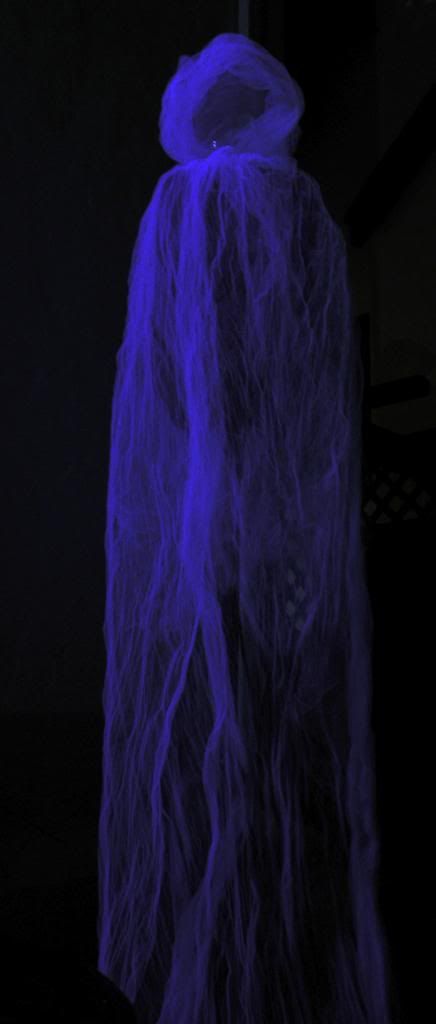 And with flash, so you can see what it was hiding.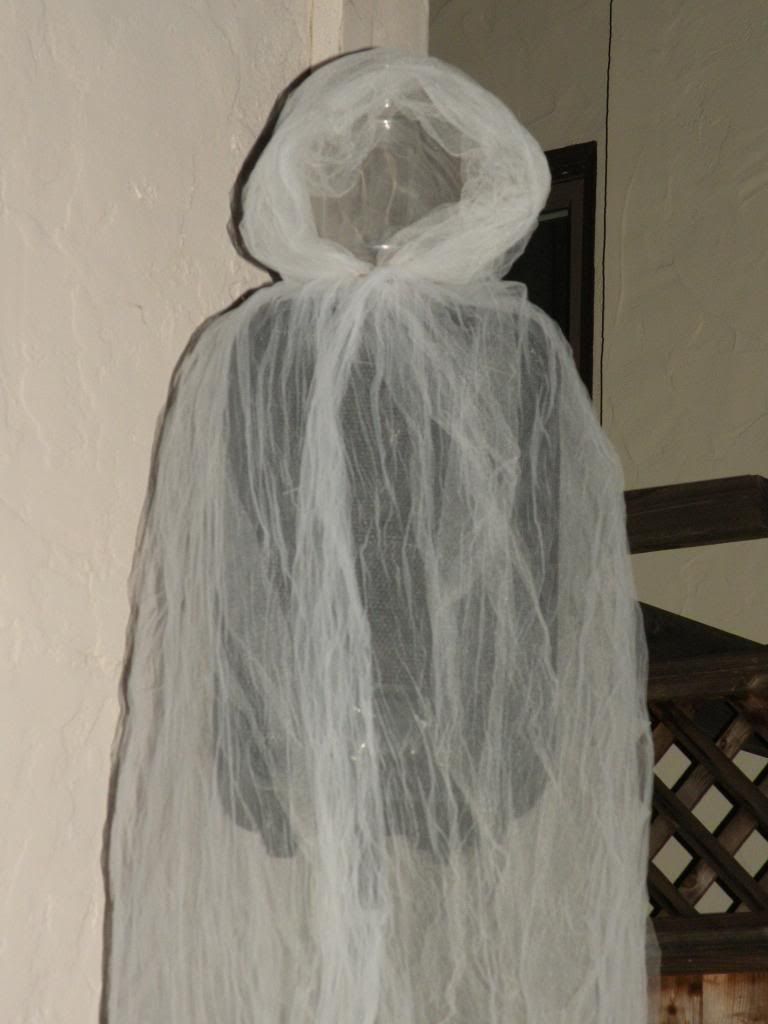 1) Find a plastic jar, roughly gallon sized (bought biscotti in it).
2) Wrap about four yards of white wedding tulle around it and tied it round the neck of the jar with twine. Congrats, you now have a head.
3) Fluff the cloth around the head to your taste (I shaped it into a hood shape)
4) Get a couple of 1-1/4 lb weight plates off the exercise stuff (that you've been meaning to get back to doing any day now)
5) Stack the weight plates inside the jar lid and screw it on to the jar (hey, they fit, cool!)
6) Set the thing on top of the speaker.
There, five minute prop! And the clear jar makes the hood look empty.