Discussion Starter
·
#1
·
Here's a preview of Gemmy's Halloween life sizes for this year.
Slim Stalky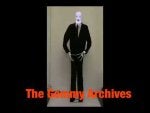 Swamp Skeleton
Witch in Cauldron
*HD images of these items are coming soon
I would also like to inform you of why Gemmy's quality has decreased as I know lots have complained about this.
You see, Gemmy wants to make the older life size figures (Collapse-able, Purple button,etc) but can't because retailers like Spirit Halloween want cheaper alternatives made by companies like Seasonal Visions.
Seasonal Visions makes practically all the props at Halloween Express, and a lot of them at Spirit Halloween. They created the "thin" pole based stuff (the black poles). That's why there's no Gemmy life sizes at Spirit anymore because SV makes so much more and at a cheaper cost.
If you noticed, the only Gemmy prop at Spirit Halloween last year was Bony Tony. Bony tony made it into Spirit because of how cheap it was to make him. Gemmy tried their best this year to start to bring back quality with the Slim Stalky figure, but if we ever want the old style lifesizes back we need to stop supporting SV, since they have practically taken over Halloween Express and Spirit.
Thanks to my friend dd_richart1 for helping explain this.