Discussion Starter
·
#1
·
I am for sure building my HDH (Horse Drawn Hearse) this year. in 07' I mad a crappy one in about a day with scene setters and in 08' it got reduced to a funeral scene due to lack of time (all though i quite liked the funeral scene) but this year I have never been more prepared. I plan to start it in June so I've been looking at certain HDH designs and of course now I have a folder FILLED with pictures that I like soo...I will post some pictures and you tell me what you good people think.
heres a few that I like out of all the ones I have saved.
Hearse 1
I for sure want my HDH to hace arches or curves in the framing of the windows and also seprate windows. Not on big one. This one has that and is still somewhat simple
Hearse2
also has curves and I really like the curtains in this one allot. The gold accents are very nice too.
Hearse 3
Dosent have curves but I like the detail. Probaly one of the more simple of the desisns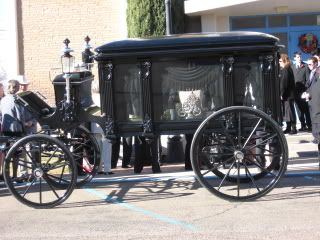 Hearse 4
ONly has one window but for some reason I like it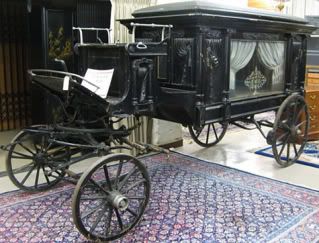 Hearse 5
I love this one!! It has only one window but 2 panels of what looks like carved wooden curtains on the side. Idk how one would tohat maybe with MM? I also love the color. I usually dont want whit I like black better but this color is very nice.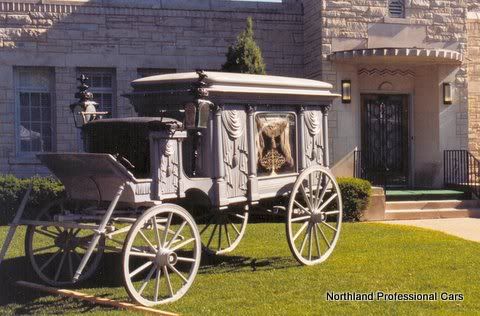 Hearse 6
I like it because it's fallin apart. It actually looks like someting that would be in the graveyard of and old abndoned mansion. I think it would look great with some vines growing up it.
Ok so give me your thoughts!! I am not good at deciding and definetly need some dvice! If you need to see bigger pictures of any of the HDH to better see the detail let me know!