Discussion Starter
·
#1
·
items I am looking for ... gemmy animated monster parts(specifically clear plastic bubble that forms the head)
animaled jeeves(burgundy) butler
any distortions props
clown props.
mad scientist or science labs props
lifesize zombie props-static or animated
lifesize animated gemmy props that are broken/not functioning that I can use for parts
zombie masks and hands and feet.
it is likely , that I already have what you are offering but it doesn't hurt to ask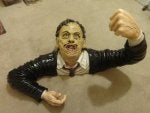 leatherface grave walker with working chainsaw NEW $99 plus shipping
plaid shirt zombie NEW $49 plus shipping
ANIMATED ZOMBIE MAGGOT FACE NEW $70 plus shipping
dead fred talking head NEW $21 plus shipping
marcus the carcus lighted graveyard prop USED $35 plus shipping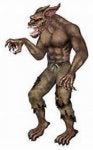 6 foot joint werewolf cutout $15 plus shipping
MORE TO COME....