Discussion Starter
·
#1
·
Ok, since a couple of people had asked, here is my quick and dirty fog timer hack that I used for my grave grabber.
It's really pretty easy, but I'd like to preface it with a couple of notes....
1) These units are all 110 volt. If you are not comfortable with wiring high voltage, please be careful I don't want anyone becoming a part of their display because of me.
2) This fogger timer was made by Forum. It did not work in any of my big box store 400 watt foggers. I did not compare it to any of my other timers, by I am very suspect it doesn't work only because of a difference in the placement of the pins in the timer's plug. I cannot guarantee this will work for all, but I am sure any other brand will be very similar in nature.
3) This particular unit is switching the NEUTRAL side of the outlet, not the line side. After metering everything out I first test wired it with a single socket C7 just to be safe. I ran this for a couple of hours and neither the wiper motor or the timer became warm. I have to believe these timers are good for at least 400 watts. I have others I have used on a 700 watt fogger with no issues. I figure a wiper motor and or a spot will be safe.
Here is the timer I used.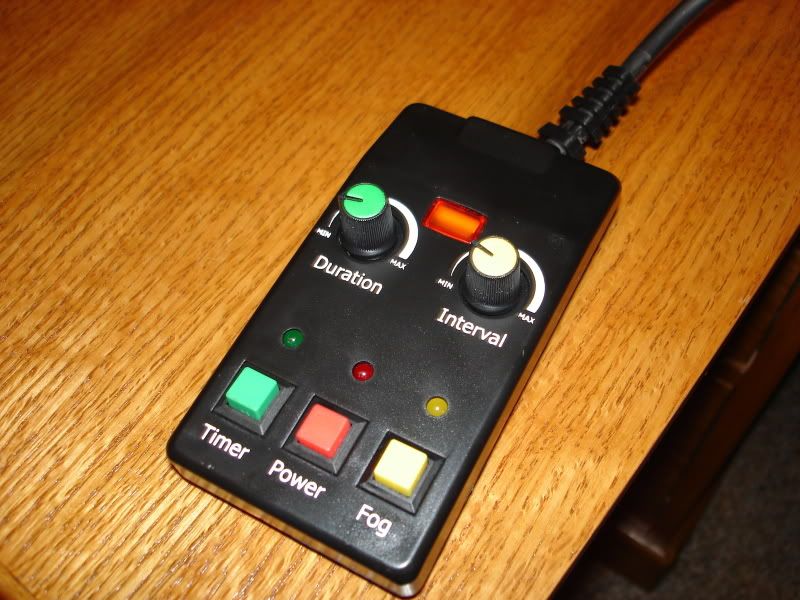 Here is a picture of the back of the board. Figured this might help if your timer is close to this one.
Here is the wiring configuration between your line in, timer, and a standard duplex receptacle.
Basically I just used the wire that came with the timer. I cut off the plug end and made my splices inside the outlet box. Very simple.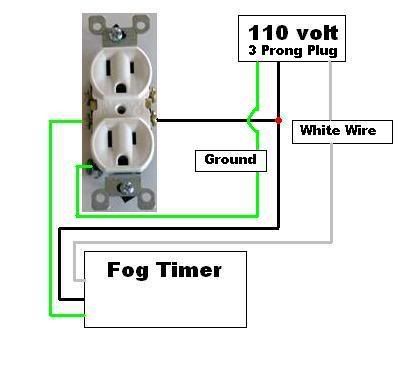 If anybody has any questions, let me know and I'll be glad to help out any way I can.