Discussion Starter
•
#1
•
I FINALLY got something finished! I have so many projects started that it did take a while before I was able to complete one. This will not be my last post because I still have the following in the making...
* Cemetery fence (just have to finish painting)
* 3 Dungeon walls (with big scream tv through one of the "windows")
* Leering prop (have the frame work, need to attach prop and motor)
* Lightning box (having issues with it)
* Corpsed blucky
Lots to do and little time to do it!
Anyway, I got a couple of $6 lanterns from Big Lots and got the decorations off the side. I then drilled a hole in the top to feed the wire. I got a pvc coupling for a candle holder and then a flciker bulb for each. Total cost around $20. Not bad for a couple of flicker lanterns. More than some, less than others.
Still need to clean them up a bit, but I just had to post them
Hope you enjoy!
Not bad for $6 lanterns
Turned out well, I thought...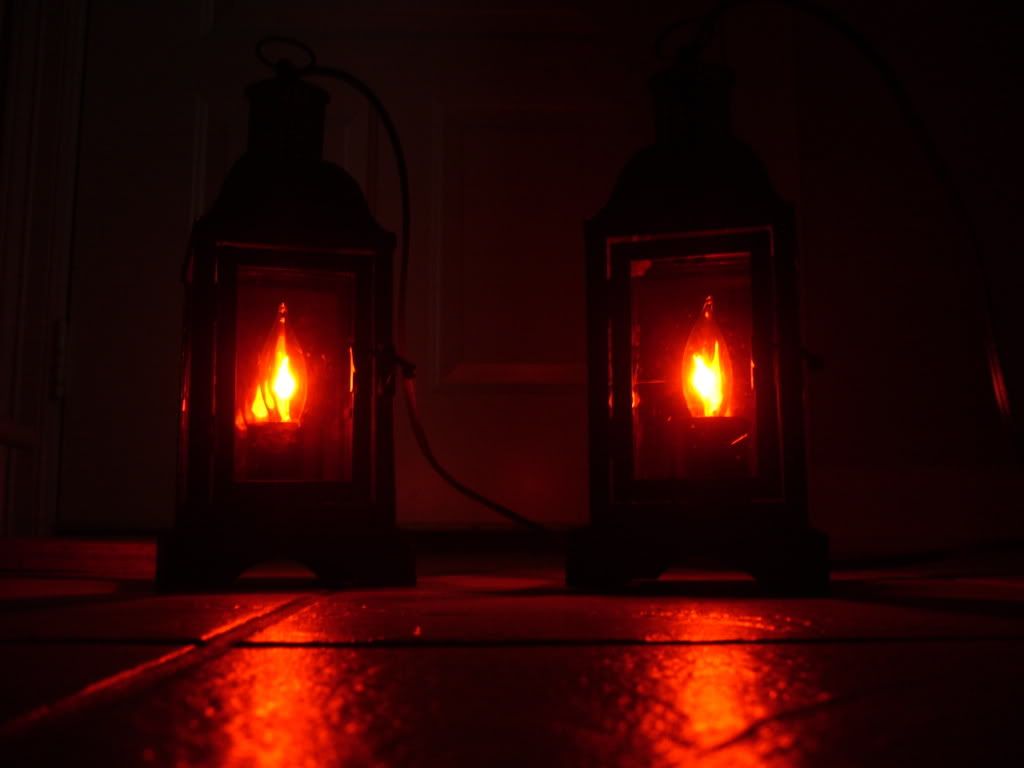 PVC "candle" close up that I gorilla glued on the base