Discussion Starter
·
#1
·
My husband and I started on a pumpkin head and a mache skull. The pumpkin will be for our scarecrow, and the skull hasn't quite found its purpose yet.

We've been using about 3 parts elmer's glue to 1 or 2 parts water for the ache, and using newspaper and paper towels.


Cut out the face and started a stem...we used a cutup cereal box to build up facial features...




Mache'd the cardboard and taped teeth in. I used twisted newspaper and duct tape for the stem.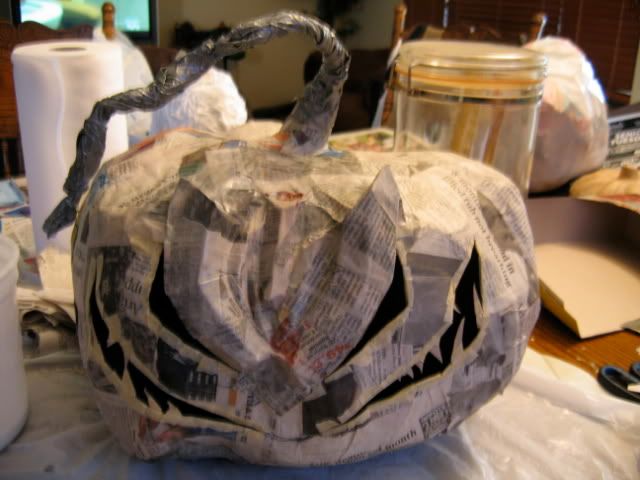 Paper towel mache 1/2 done - just need to do the face now.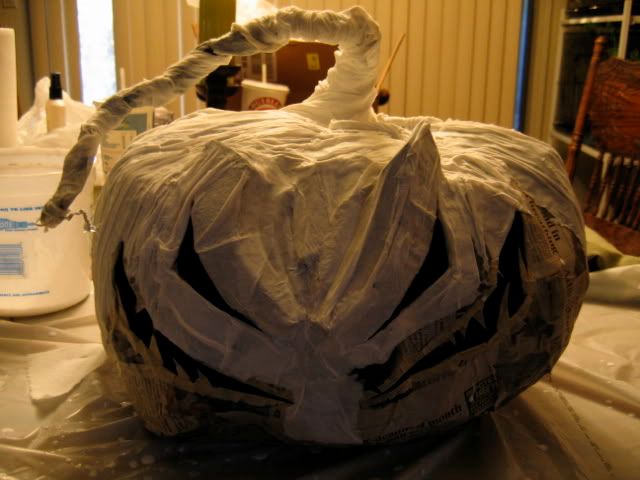 Back view - I like how the stem and tendrils are coming out...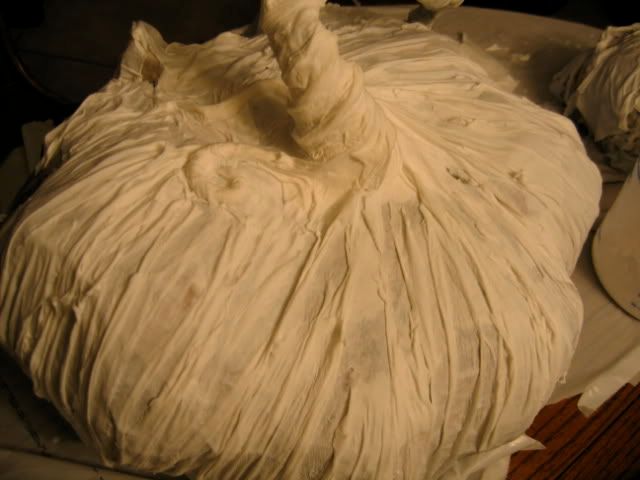 The skull is irritating me - I can't quite get it right. I know that the part by the nose needs to fixed. Any ideas or suggestions?




From the top looking down...


Thanks for the input!!