·
Bringing the Dead to Life
Discussion Starter
•
#1
•
So, after about a month, I FINALLY finished my mausoleum. It basically follows the same structural design as
TK421's mausoleum
, but it's a little bigger (6' x 4' x 8'). Including the cross on top, it's a staggering 10 feet! It breaks up into 6 sections for storage: front, back, 2 sides, and 2 roof panels. The cross, roof peak, and step are attached with Velcro, so they can also come off for easier storage.
Front:
Right Side (with window):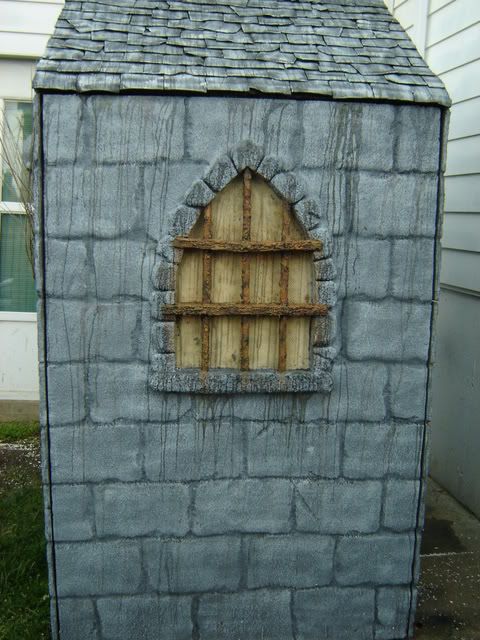 Roof: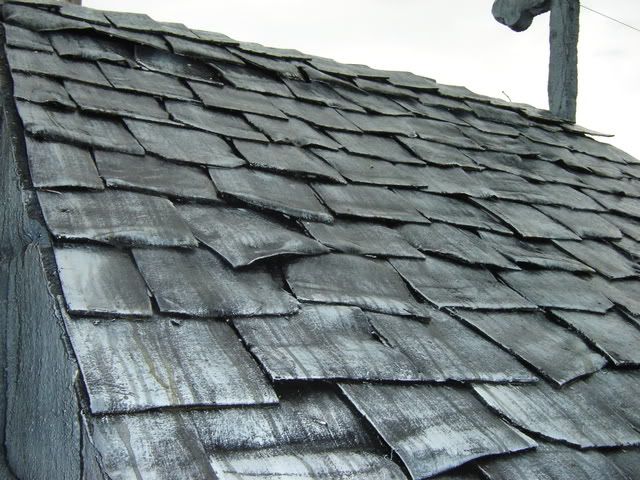 Skull and Vase:
Cross: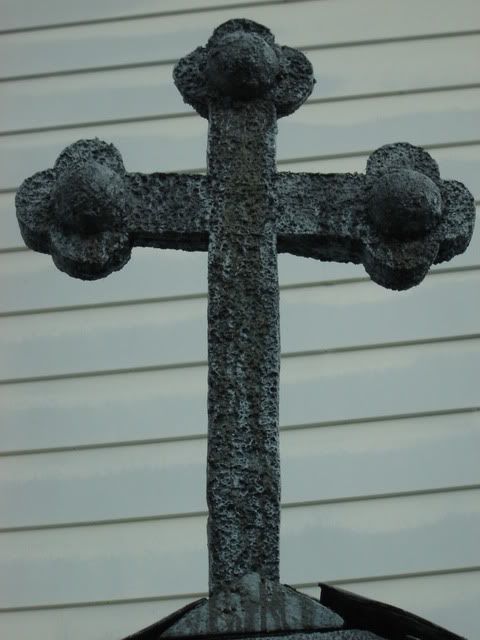 FCG Added:
It is made from mostly 1" foam board. The gate and bars on the window are ½" PVC and furring strips covered in Great Stuff foam for texture, and painted to look rusty. The skulls in the recessed area on the front are from Terror Syndicate. The roof is made from thin pieces of foam board from the dollar store melted to look like old shingles.
I carved the bricks by dragging an X-Acto knife over it, then melting it with a torch. I painted it a dark gray, then dry brushed a lighter grey on top. I used thinned down paint to give it some age.
On the inside, I hung my FCG and 2 blacklights.
I still have to add moss here and there, but it is pretty much finished.
I'll add a video of the FCG in action later tonight.
Questions and comments are welcome! Thanks.