Discussion Starter
•
#21
•
I was working on this again tonight so I thought I'd take a few more pictures and show how I deal with adding footwear to a prop that is mounted to a wooden base.

I went to 3 Goodwills this week looking for shoes and I found nothing.
Tonight I decided to look in a couple of stores to see what I could find. I ended with a cheap pair of Route 66 dress shoes from Kmart. I think they were about $19 (about double what I would pay at Goodwill which is usually around $8) but I am kind of running out of time and options.


Anyways, back to prop building. With a prop like our swaying zombie, it is important to make sure the bases are mounted firmly to your platform so your prop doesn't end up on the ground halfway through Halloween. We have found the best way is to use a 3 inch hole saw and to cut a hole through the shoes that will allow the bases to sit flat on the platform and also be hidden by the shoes. I typically use a cheap Harbor Freight hole saw and it works just fine for this task.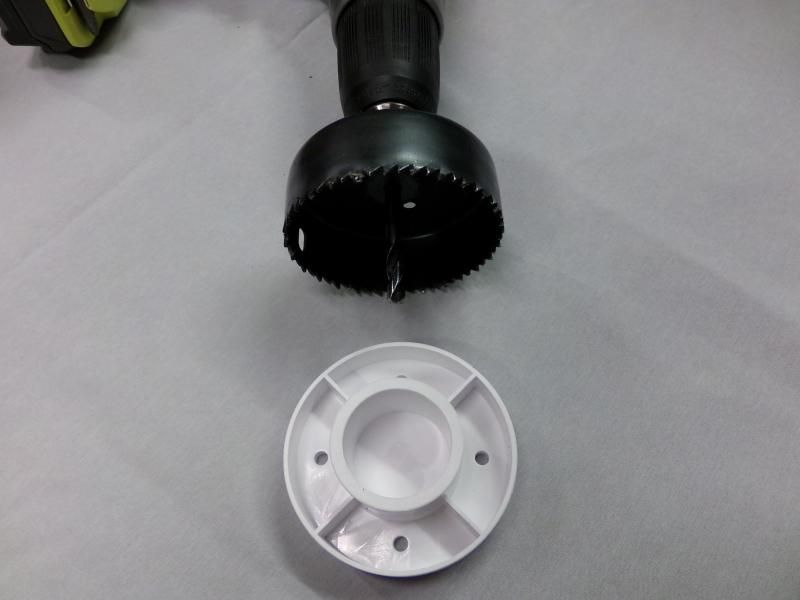 A couple of notes on this before you start, first, make sure you find shoes wide enough to hide the bases. For this one we used a size 11 and they worked out great. Secondly, before you attempt to drill them, remove any cushioning, insoles, basically anything you can tear out. Make sure there are no steel strips under that, if there are remove them or they will really hinder your drilling. Try to center the hole saw so your pipe will end up in the middle of the opening of the shoe. Drill slowly if you don't want the shoe ripped from your hands.
This process will very in difficulty depending on the quality and materials used in the shoes. The Kmart specials were almost like foam and the holesaw blew right through them. Easiest ones I have ever drilled through. Once you are done they should look something like this.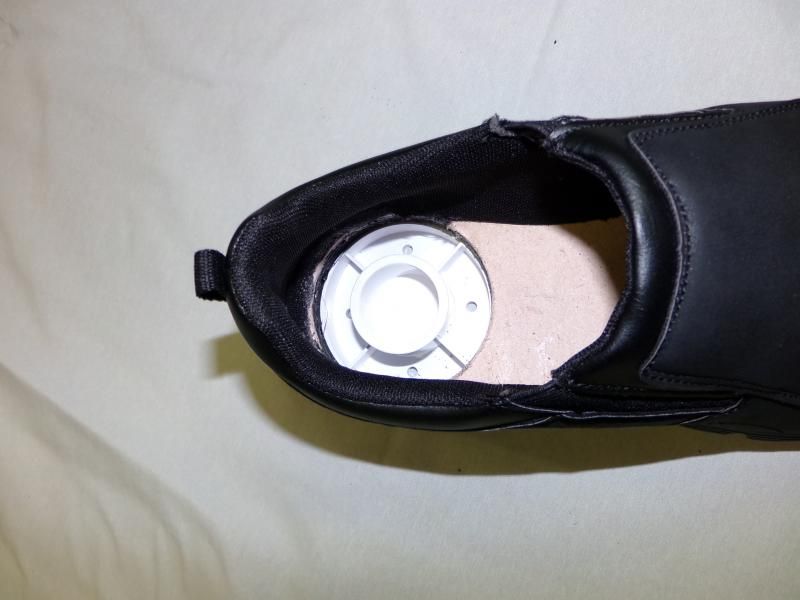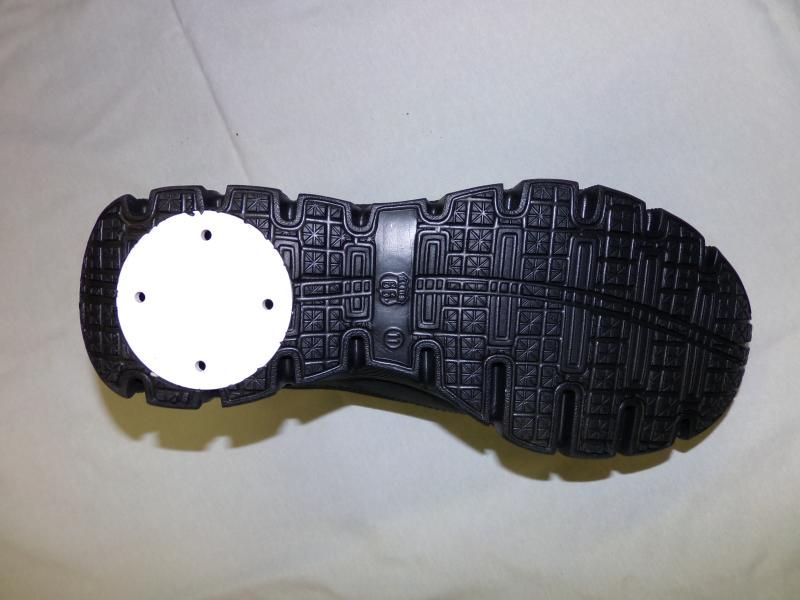 Once this is done you can just slide the shoes down over your bases and you are ready to go! I typically run a small drywall screw through the sole of the shoes into my platform just to keep them flat and from moving.