Discussion Starter
·
#1
·
After a few years with a simple jar, I decided this year my eyeball bubbler needed a fancier treatment (too many years of admiring steampunk artifacts, I guess)
Here's the old one:
and here's the new one in its general form: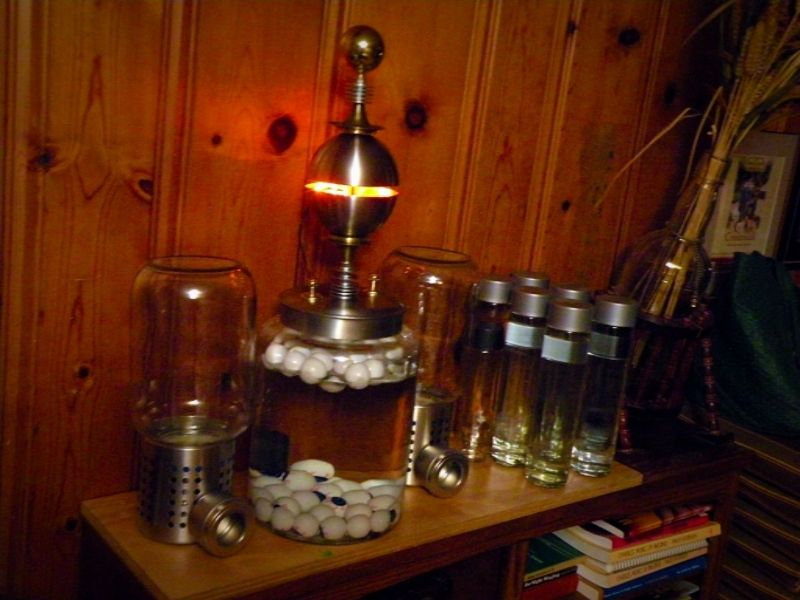 The main jar is now a 2 gallon canister instead of 1 gallon. It gets a fish tank air compressor hose, to add bubbles, which also makes the water circulate. I drilled holes in the plastic eyeballs and filled them with water so they are neutrally buoyant and move with the motion of the water.
I plan to wire up the bottles on the right to look like a bank of Leyden Jars, and illuminate them with cascading icicle lights
The electrode terminals are made from lamp threaded tube parts. The brass ball at the top is a plastic christmas ornament. The fin assemblies are just fender washers on allthread rod.