Discussion Starter
·
#1
·
I finally got my Halloween pics uploaded. I'm the absolute worst at setting the camera for good night pictures in my yard. Plus the fact It's hard to find the time in between all of the TOTs. Luckily, my MIL was up for Halloween this year and she gave me some good tips for setting the camera.
Anyway, here they are:

My FCG in window above front door.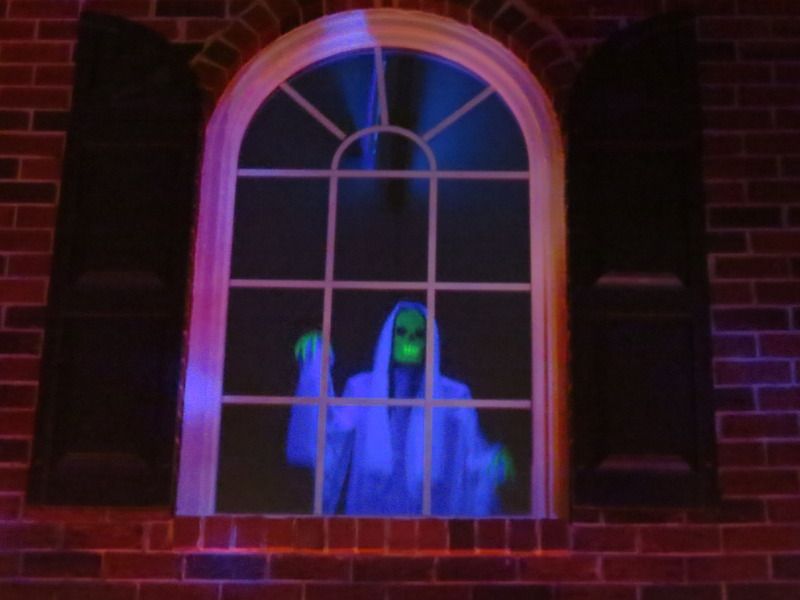 Skeleton Trick-or-Treaters and Opening Tombstone.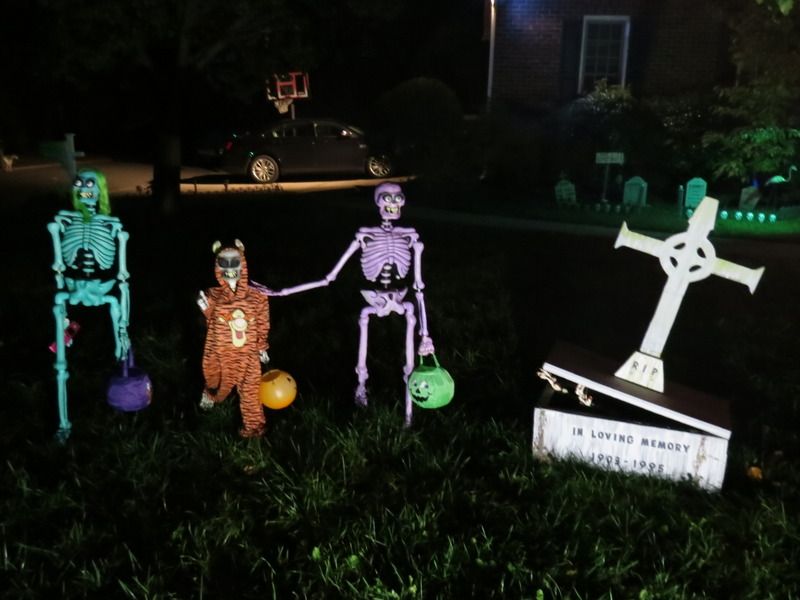 Cauldron Creep and Witch.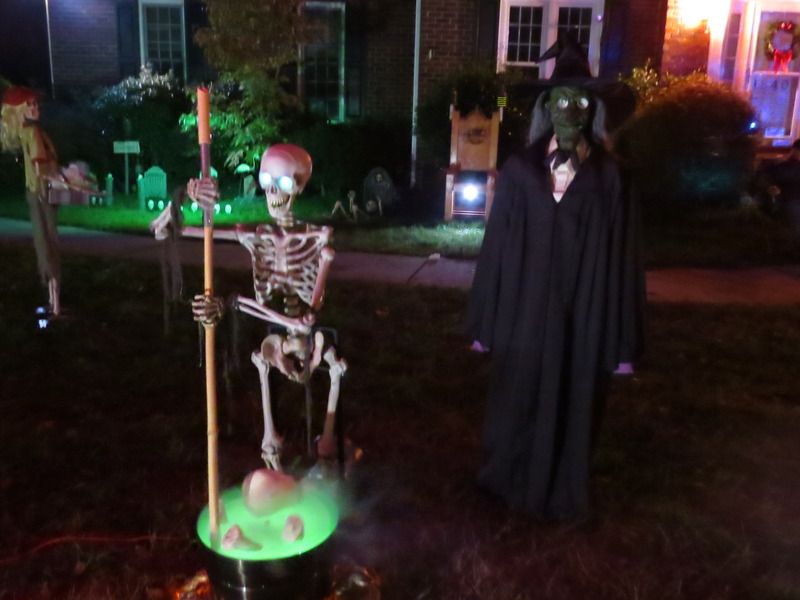 Double Spider Lifter.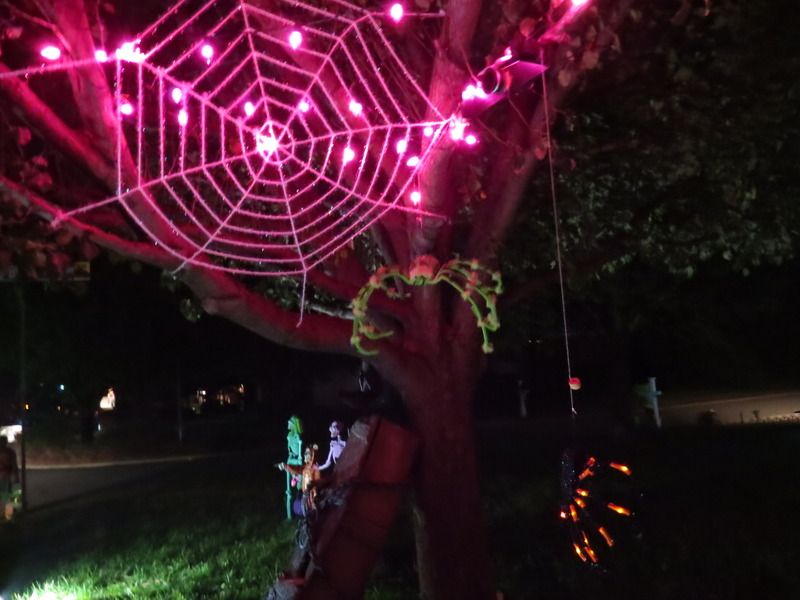 Bride and Groom Skeletons (Motor crank broke, but they still looked good as a static prop).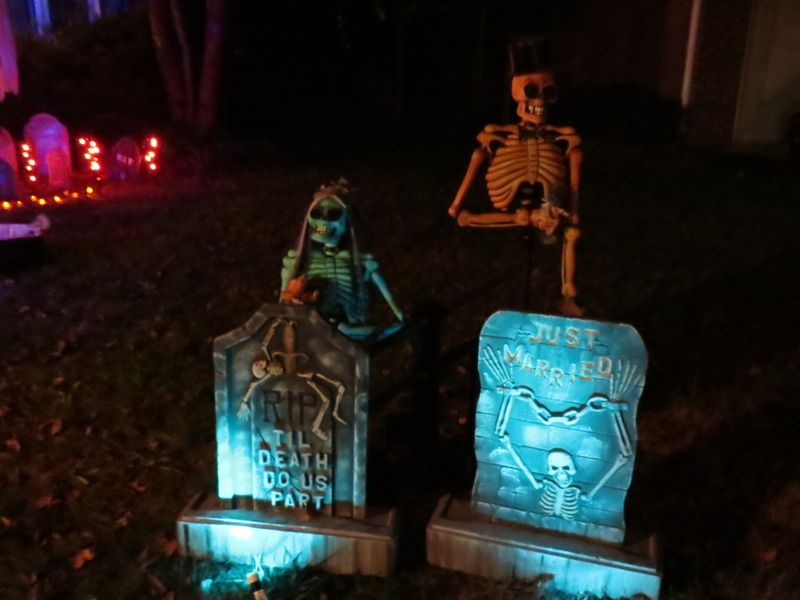 Animated Wolf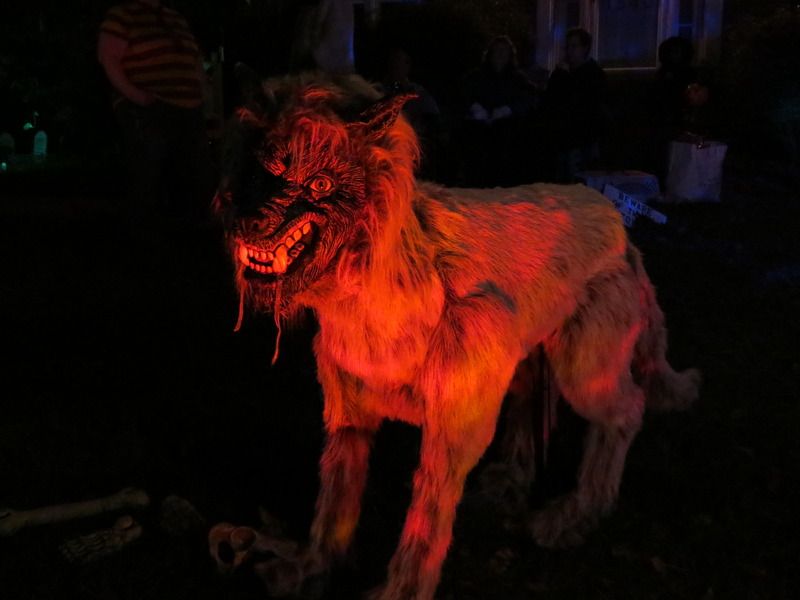 Graveyard and Ghost (on motorized lifter). Also Tombstone Peeper on left side.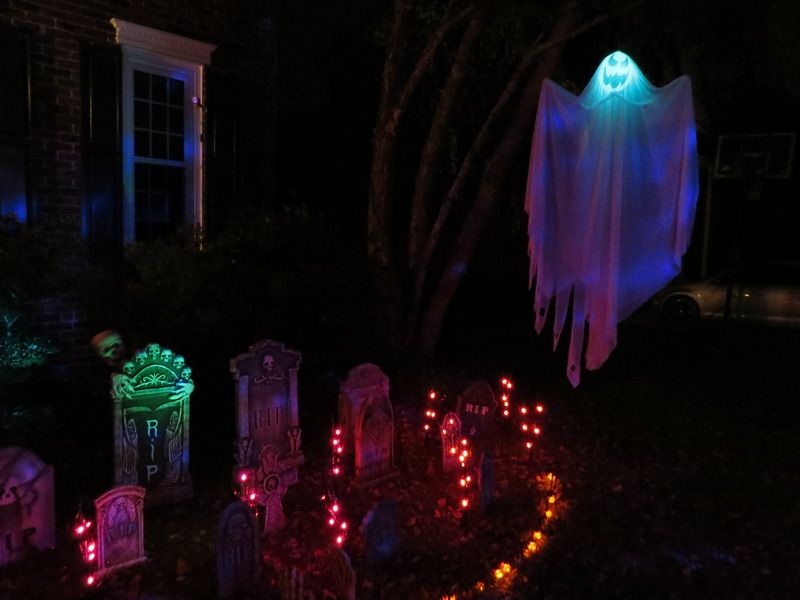 Skeletons playing Chess. (Chess board had five moving chess men. Operates the same way animated Ouija board works.)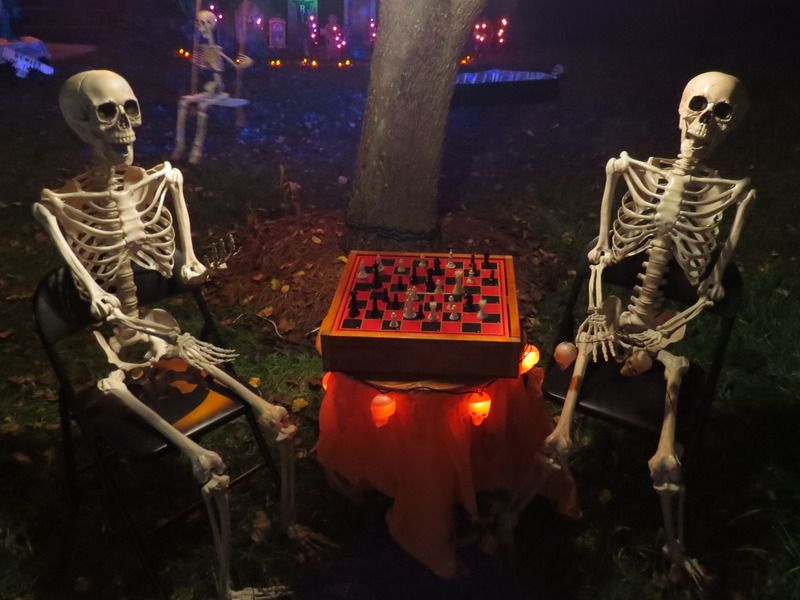 Lizzie Borden Tombstone (Has a mechanism triggered by a door lock actuator that makes a fake hatchet chop through the middle of the stone, but I didn't use that part this Halloween.)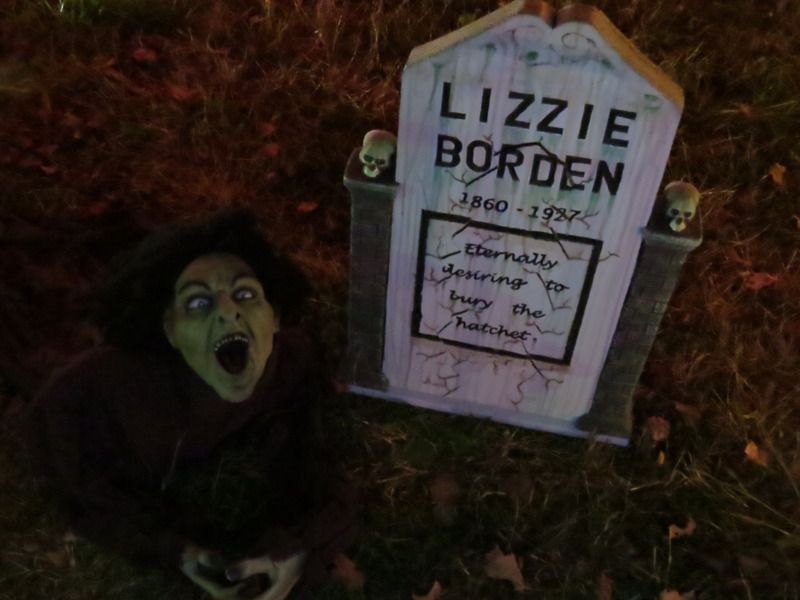 Rockin' Granny