Discussion Starter
·
#1
·
I think everybody remembers my first animated crawling skeleton I built back in 2005. It needed a double-shafted gear motor to make it work, which hasn't been affordably available for many years now.
I wanted to take the time to see if I could re-build it using two gear motors--one for each arm. This way, anyone who desired to build one would be able to do so with readily available parts. After putting this project on the back burner many times, I've finally got it completed: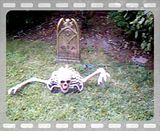 I'm using two of the same $8.00 motors that were used in my tutorial for the Tombstone Peeper. Both motors are powered by a single 12 volt DC 500 milliamp adapter. These parts I ordered from Electronic Goldmine. All of the other parts can be found at Lowe's or Home Depot.
Using a single motor for each arm makes the prop even creepier in my opinion and gives it a more random movement. Since the motors turn at ever-so-slightly different RPMs, the arm movements are always changing. It's cool when both arms hit the ground at the same time and the skeleton kind of picks it's whole body up and lurches forward.

This video gives a view of how the mechanism works: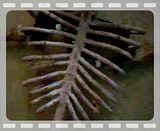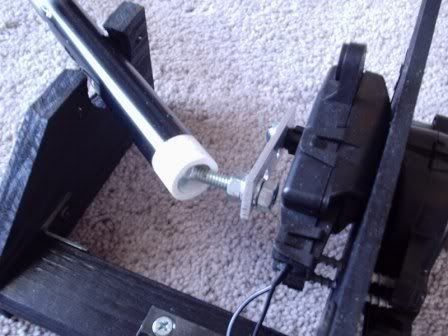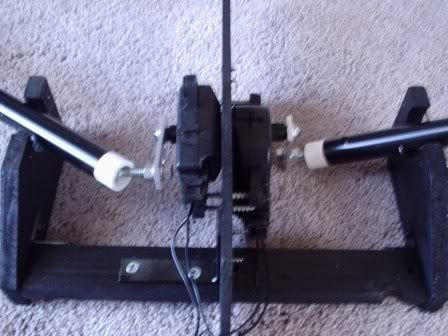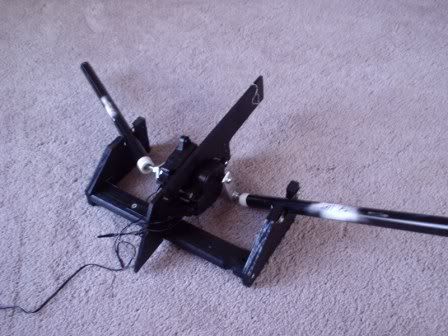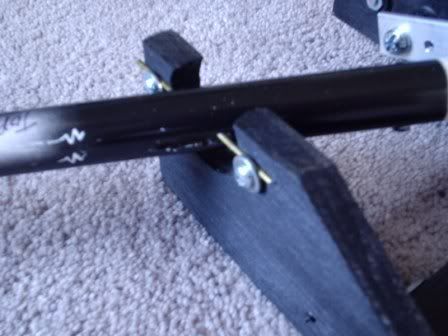 You can also attach the hips and legs of a Blucky skeleton to the end of the backbone if you want a complete skeleton crawling. I'm almost finished writing the tutorial on how to build this new version. I'll get it posted as soon as I finish it.