Discussion Starter
•
#1
•
Hopefully I'm posting this in the right place.
I found a website that shows you how to make those cheap Bluckys into really cool corpses. This is the one I'm striving for.
Spooky Blue's Halloween Projects & Haunts
I have 2 Bluckys and I'll post step by step what I did while I do it so if it turns out good you guys can see exactly how I did it!! Okay...
STEP 1
From Walmart I bought 2 bags of cobwebs ($4), Laytex paint ($3.23), 2 sponge brushes (less than $1) and mahogany paint ($3.72)
From Michaels I bought the liquid laytex ($13.99)
So I got about $25 in the pot for supplies. (I already had my lovely Bluckys)
STEP 2
Behold, my Bluckys before I cut them to shreds.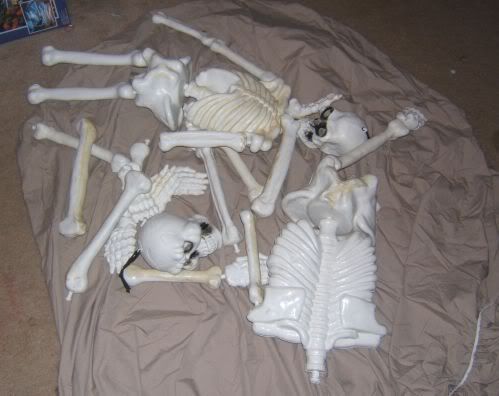 Yes, they're in sad shape! They're like 13 years old. lol I have been embarassed to put them out on my porch with the "good" decorations. Hopefully this will be remedied this year!
I use a utility knife and smaller scissors to cut out the ribs, torso, legs, arms, eyes, nose and mouth. This is NOT as easy as you think it is! Take your time! One slip with the utility knife and you'll be slicing yourself instead of your trusty Blucky. It took me all of 2 1/2 hrs to get everything cut out. I thought about trying to do something with the hands and feet but I may get out the duct tape and try to do something. Anyway, here are the pictures of my completed cut out parts. Now, I didn't cut out the ribs in the back or in the back torso. They're not gonna be seen anyway with how I want to pose my little darlings so I didn't bother with it.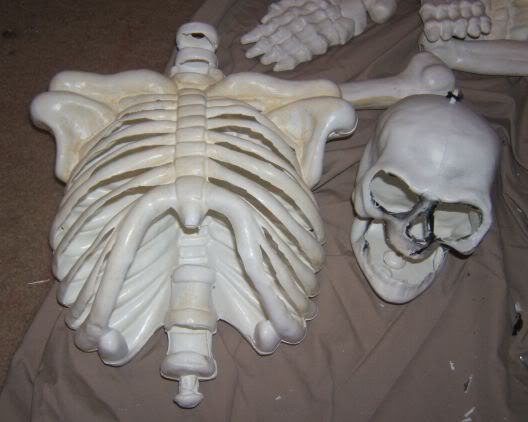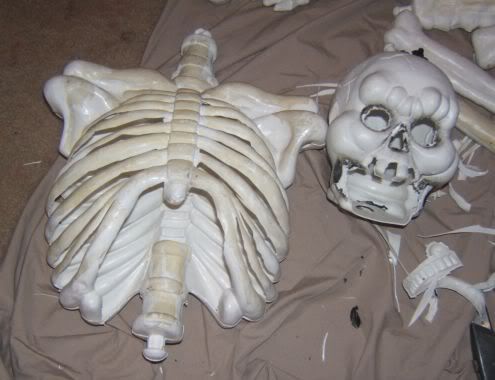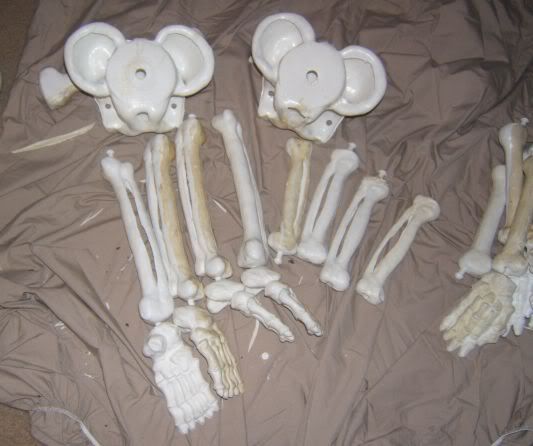 That's it for now! I'll start the gooey messy stuff tomorrow! I'll add pictures and update s soon as I get done doing a step.