Discussion Starter
•
#1
•
Last year, I mixed things up by introducing live clowns on Halloween night. Absolutely loved it, in particular how it managed to creep out the young adults and parents.
So, with that in mind, I upped it to five clowns this time around: One of my older brothers, my younger bro, my son, the son of a good friend, and my youngest daughter's boyfriend.
This is the static display they are working:
JD's Halloween 2016
.
Some clown pics from the night itself: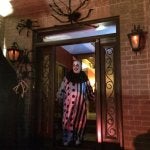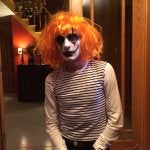 And, of course, the homeowner - my youngest daughter, in her inaugural performance - who doesn't understand why all these strangers are milling about his driveway and ringing the doorbell, is visibly upset on the upper balcony.
Good times, indeed.