I see alot of threads about these, but few have pics. So, I figured I'd help out the new guys. This cost me about $15, and 10 min.
1. get a cheap motion activated security light, 2 socket/outlet convertors, and an extension cord.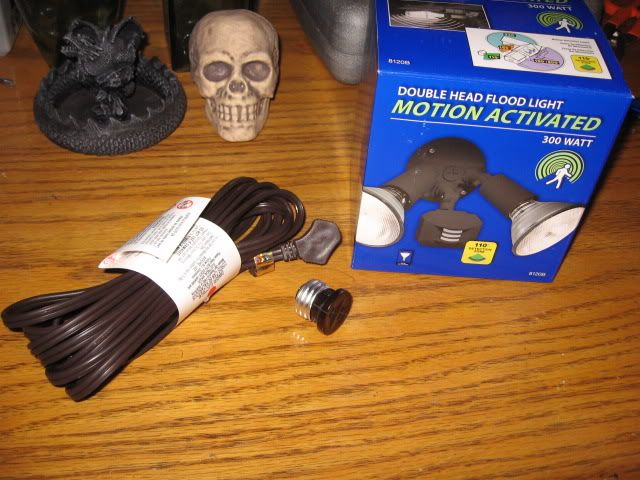 2. Put the socket/outlet things in.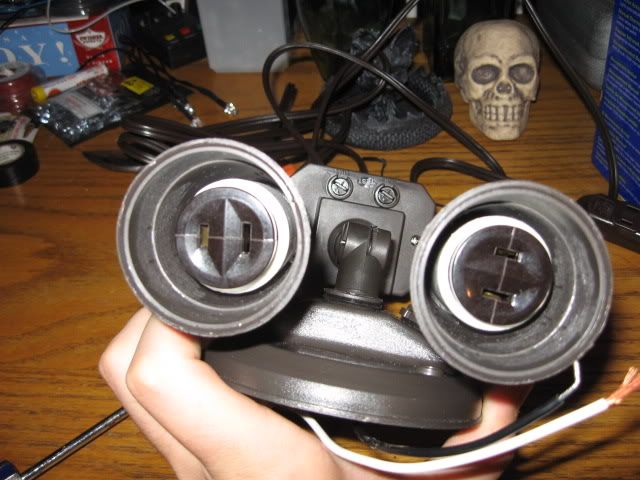 3. Cut the end off of the extension cord.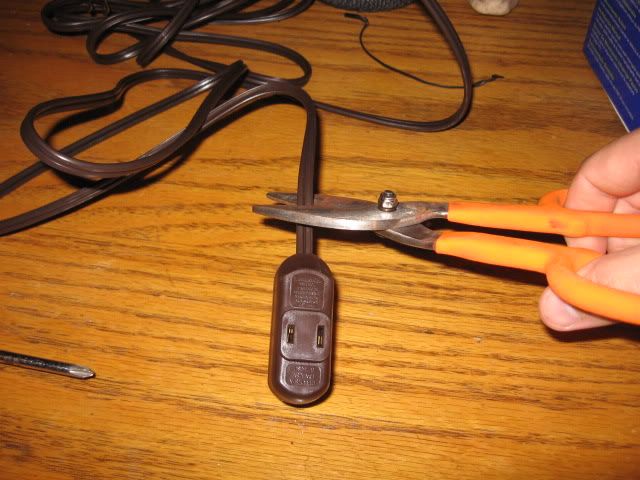 4. Connect the cord to the light. Be sure to secure the connections well.
EDIT: Tanks Runfromron. On a standard zip-cord extension cord, the wire that is striped is the common (white) and the smooth wire is the hot (black). So, hook up the wire with the ribs to white wire, and the smooth wire on the extension cord to the black.
5. Notch the base so you don't pinch the cord.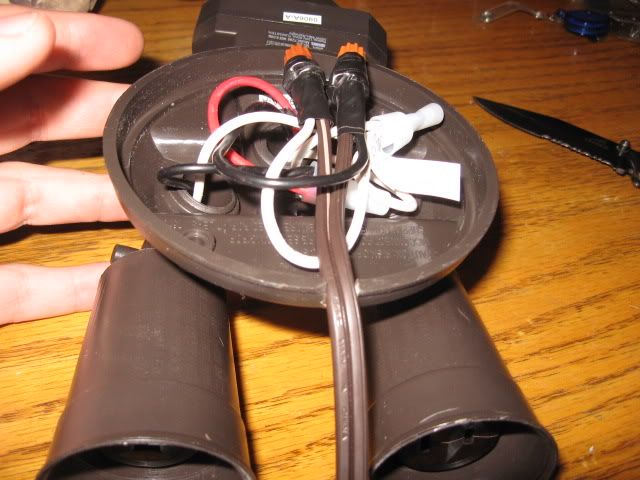 6. Mount it on a piece of wood. This has enough weight to keep it right side up and stable.
7. Now plug in the cord, and plug your lights into the sockets.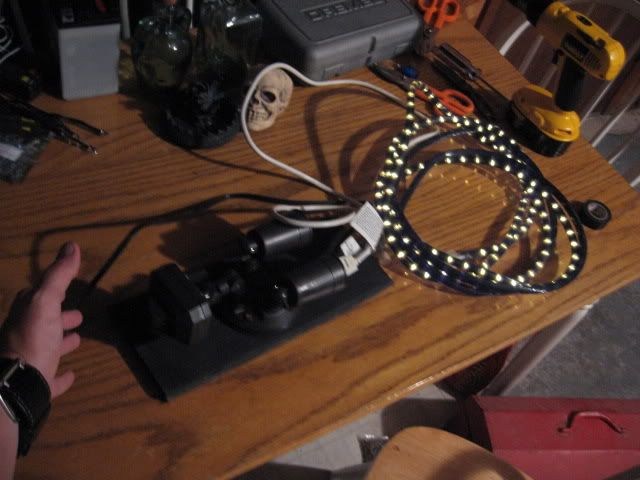 Now adjust the time/ sensitivity and enjoy. This one has a min of 4 sec on time. I know this is a very simplified version of a well known hack, but some people out there aren't very electrically inclined.