Discussion Starter
·
#1
·
I've been working on my cemetery columns for quite some time now. I built the frame and put the styrophome on in March, then I had a baby on March 27th and I'm now getting back into it. I worked very slowly since I was so big and I got tired quickly, but it kept me busy and my mind occupied while waiting for Xavier to come. I did the initial building in the basement and now that it is much nicer out I've moved them to the garage.
Here are pictures of the framing and such.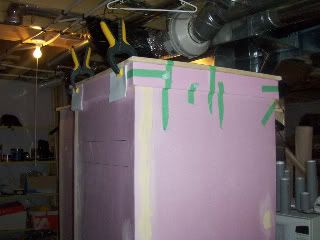 I'm in the process now of doing some routing, and adding some aging. I'll post more photos tomorrow. I'm also going to get some drylock tomorrow.