Discussion Starter
·
#1
·
Thought I would give this build a try and so far its working well.
Im mostly following the guide of Devils Chariot.
http://devilschariot.blogspot.com/p/cauldron-creep-30.html
I used a Deer motor for the head movement.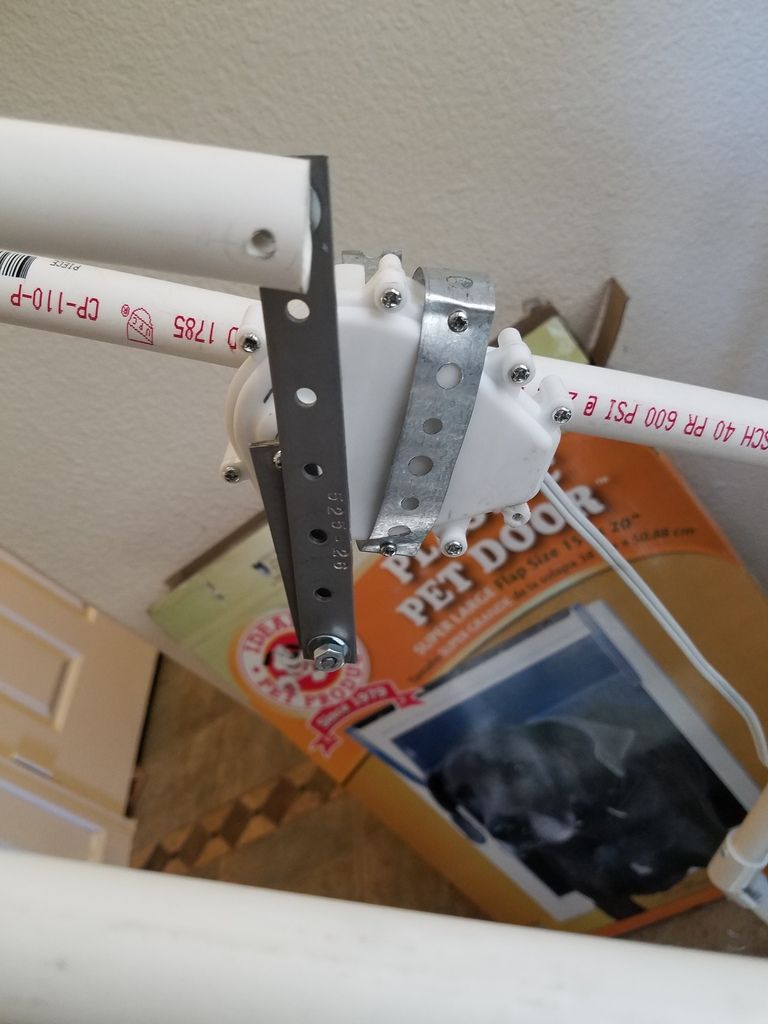 A Wiper motor in the cauldron. I have a 4 inch gap under the motors plate that I plan on placing frozen water bottles in an attempt to make a fog chiller.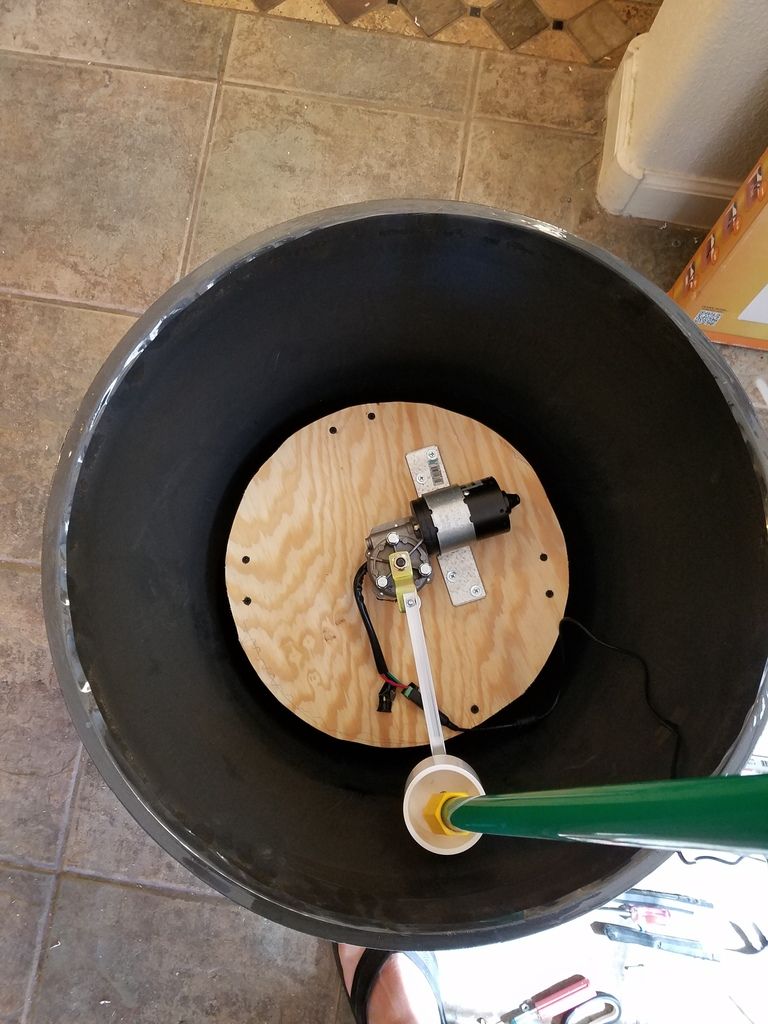 I used Size #3 ball bear cross lock fishing swivel for marionette arm at elbow and wrist joints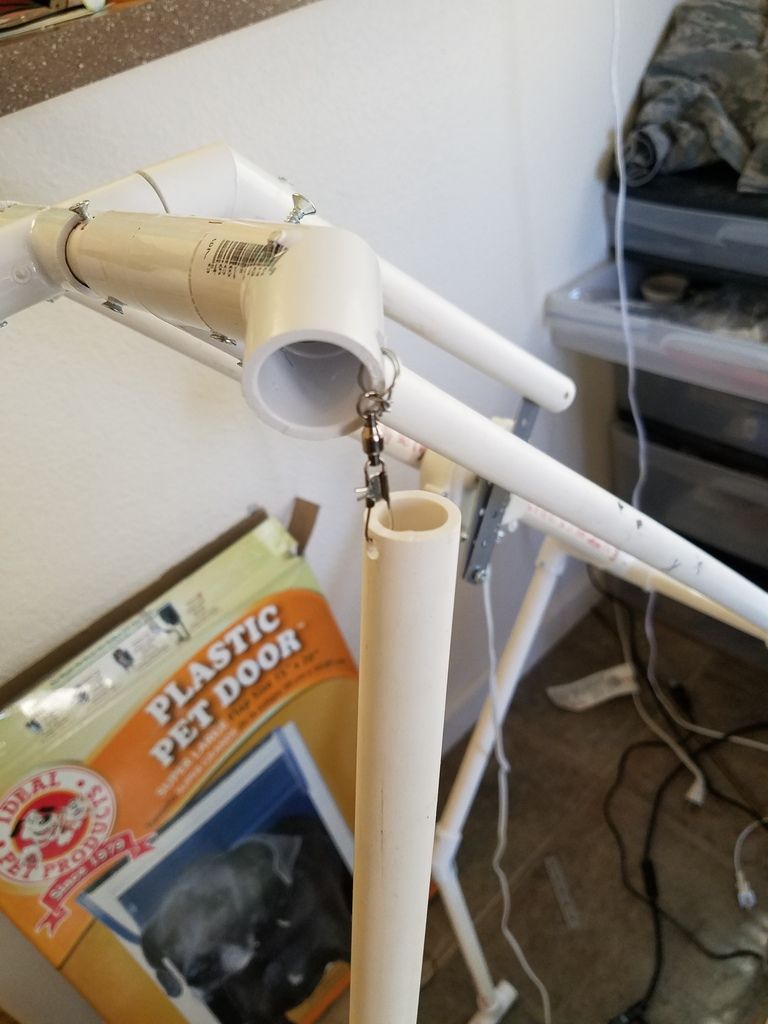 Then I used one of my foam skulls for the head and some Ping Pong balls with leds for the eyes.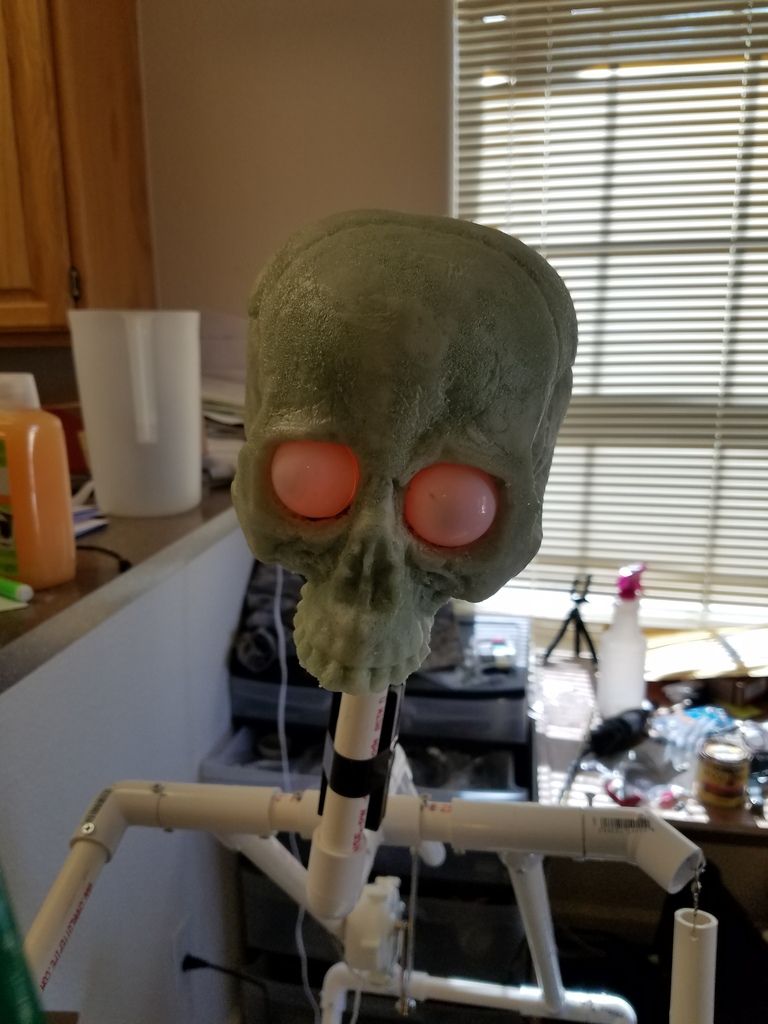 I am thinking about using this planter for the Cauldron. I really like the way it looked but then I remember that I wanted to put burning coals effects under it. Not sure if people will notice that Im using fake coals under a wooden barrel.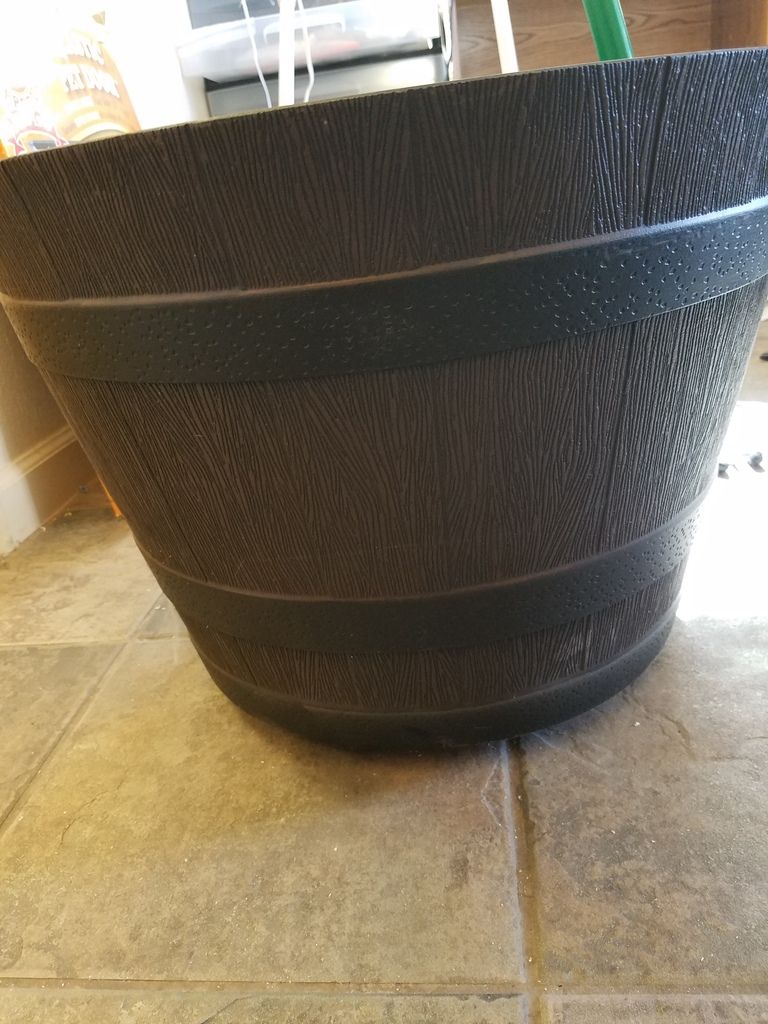 Here is a video of it in action.
This stick is just a broom handle I was using for testing. You can't really see in the video but he has lots of side to side movement. I did everything I could to balance him but I think its because hes moving way to fast and I'm using too heave of a stick.
Ive got a few questions on how I can make this better.
1. As you can see it moves way too fast! To fix Im thinking that I should either get a 5V 5A power supply or a PWM. What one would work better?
2. Do you think the "Cauldron" I've picked will look ok with a hot coals effect under it?
3. Should I put pupils on the eyes or just leave them blank?
I would love to hear with you think!