Discussion Starter
·
#1
·
Tired of my garage door hanging out there like a sore thumb in our front yard cemetery display. I know I could use projections, but during the day....
the garage door looks like a garage door. So I thought I would try painting
a painter's canvas and hang it ( with a closet rod ) . The canvas is drying and I haven't put it up onto the garage door yet.
Here is some pics.
The first one is the canvas gesso painted the same color as the house. Kind of the dry "fitting" of everything to see if it looked bad. LOL !
( yes, that is some of the cemetery fences STILL UP. lol )
The rest of the pics are in the process of painting and the last is almost finished pic....
I was painting on a very windy day. the canvas was flapping like a sail.
But it came out pretty good for my first attempt. ( I think)
With some good lighting and some fog...I hope it will be effective!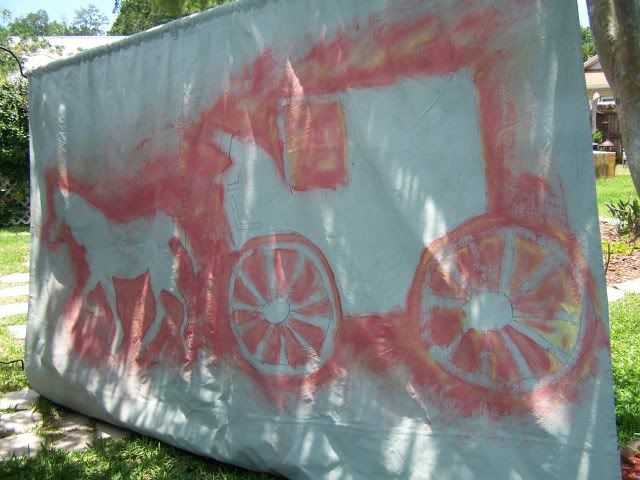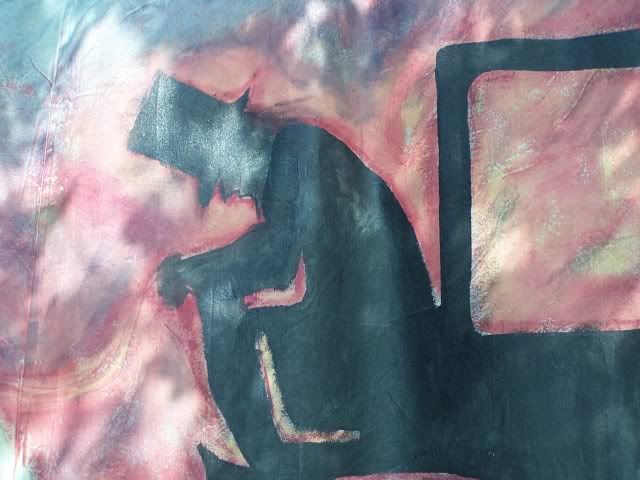 Thanks for looking !