Discussion Starter
·
#1
·
For those of you putting together your Laboratories, I have for sale numerous antique glass power pole insulators. I don't know if I would actually use them to string live power through (sounds dangerous) but would look Fantastic as greeblies on parts of your diabolical equipment.
Would especially look cool if lit from the inside. Would make good giant robot eyes as well.
Prices are not including shipping. I'll figure that part out as soon as I know where they are going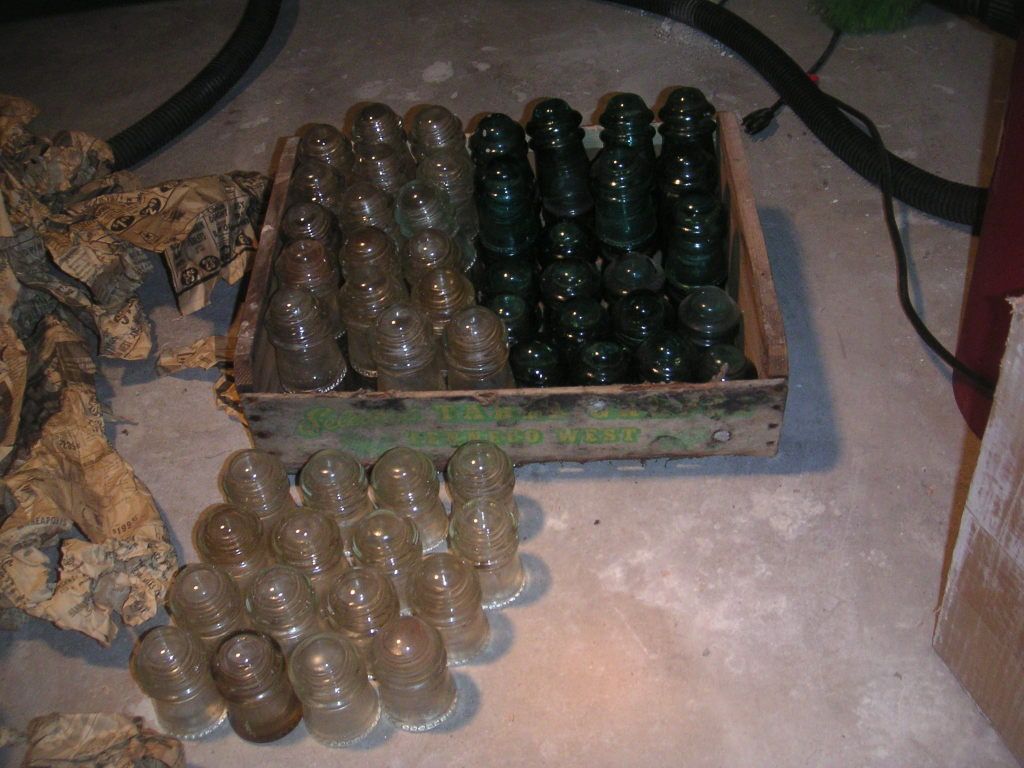 Hemingray No 9; 28 aqua, 52 clear $1.50 a piece
Hemingray -12; 4 aqua $1.75 a piece
Hemingray-16; 2 aqua $2.00 a piece
Armstrong's Dp; 1 clear $ 4.00
AM.TEL & TEL.CO.; 1 aqua $2.00
And 3 little round topped, brown ceramic ones kinda chipped. $1.00 a piece
PM me through here.
Thanks for looking