Discussion Starter
·
#1
·
So last year I turned our front office into a Victorian parlor but I wanted to switch it up this year without having to replace all the decorations. So I'm doing a Cabinet of Curiosities / gypsy / Tia Dalma theme. So here are a few pictures I'm using for inspiration: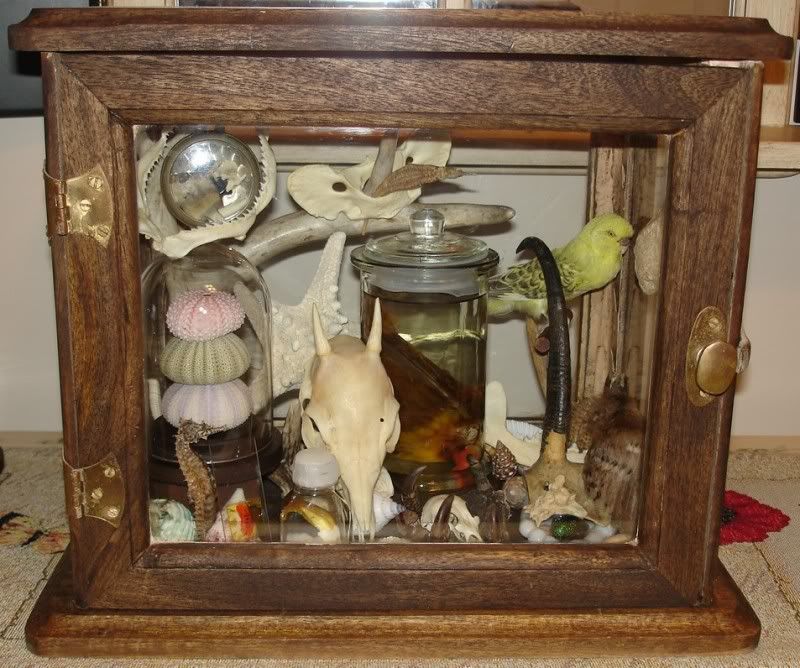 And the pictures below show the start of my collection. I plan on spending the next 3 months gathering bottles, apothecary jars, wall/spice cabinets, tabletop curios, and other oddities for my collection. I've been hitting up Goodwill, antique stores, and Freecycle so far. I plan on going to my parents house in the country to hike and keep my eye out for birds nest, snake skin, turtle shells, etc.
The jars with water in them are just test runs. I plan on putting coffee grounds in them come time for the party to dirty them up. I've not really put anything together yet, it's all just kind of piled up there. But I think it's already looking fairly cool!
Any opinions or input would be great!