·
Mill Creek Haunted Hollow
What?! No one told me there was a deep end?!
Build the temple with 1" styrofoam sheets glued over 1x1 frames. This will allow you to build the basic shape relatively easily, and the components will be light. This is also a great way to built a faux ceiling to the cave. If you are working more with a temple style enclosure (rather than a more organic cave structure) the sheets should be great.
I am building several facade features out of the sheet styrofoam this year.
Prop Showcase: Haunted Hollow Mausoleum Build
New Cider Shack for 2009
Best Glue for Styrofoam?
As for Spider Woman, there's Arachne:
Or these images of "Mistress of Pain":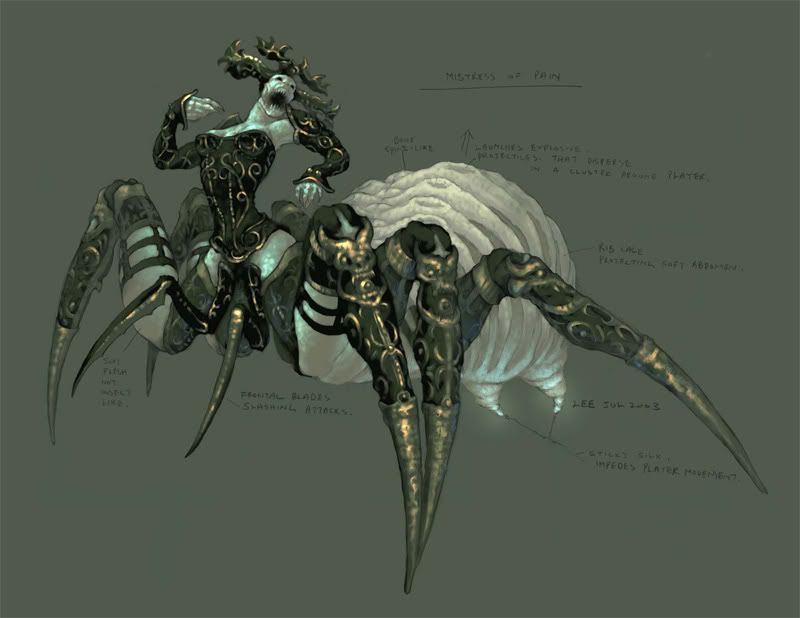 Or you could forgo the spider imagery and just go with an Aztec-type goddess or princess, but with a spider-themed head dress.