Discussion Starter
·
#1
·
Well its coming together nicely. I'm half way there.There will be 3 mini tunnels on my backyard 1 acre trail with the flying reapers over head that are sensor activated. One of the story theme's here is these annoying guys that like to follow you around and hover above you like honey bees.You'll also notice I have my kicking legs prop in the front yard tree, gave him an upper body and he's in camo clothing.
KICKING LEGS HERE............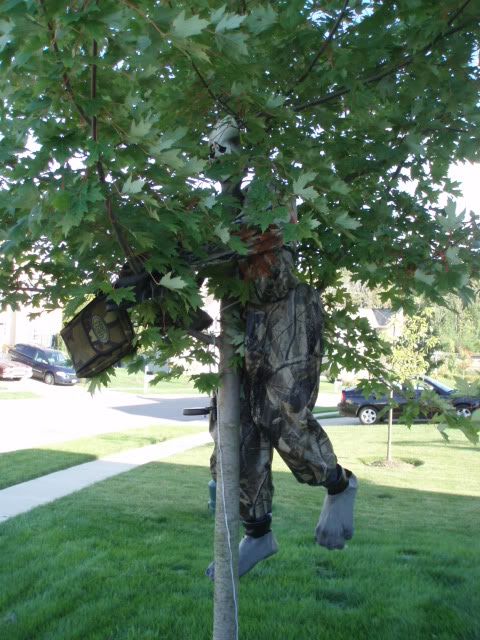 AS YOU CAN SEE HERE GOT A LOT MORE TO PUT OUT INCLUDING MY LITTLE CABIN AND BENCH I BUILT.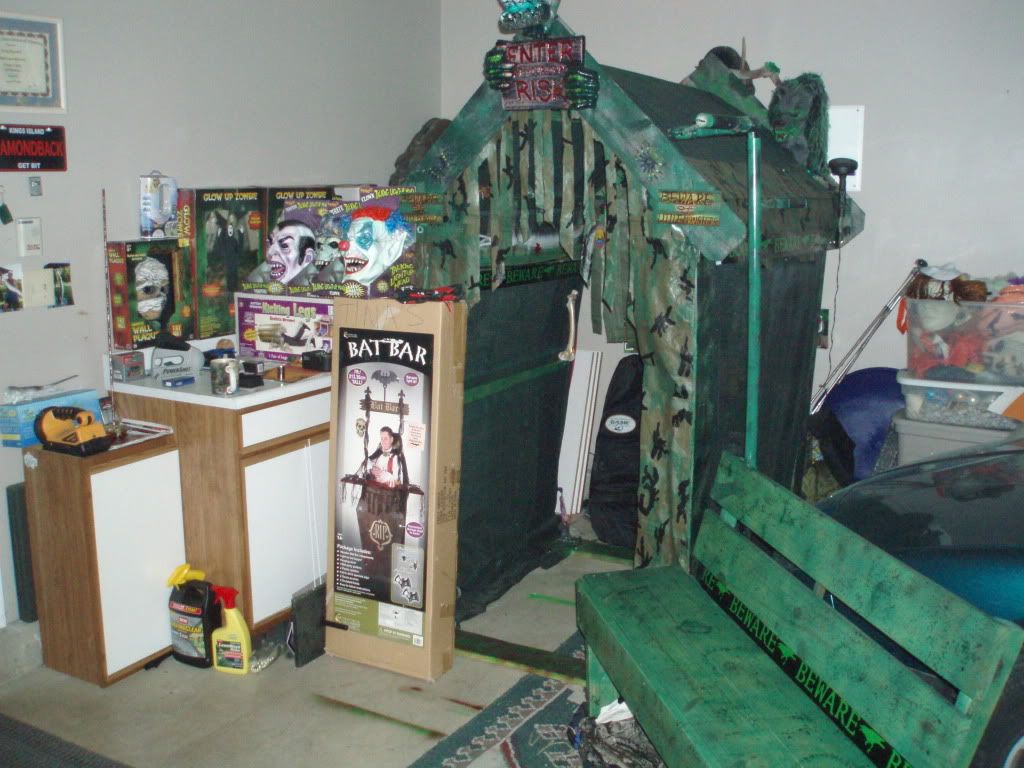 MY TALKING CLOWN AND DR. SKELLY BOUNCING ON THE TRAMPOLINE.
THIS IS CEDAR WOODS ENTRANCE LOOKING IN REVERSE.
ANOTHER ONE OF THOSE PESKY GUYS IN ONE OF THE MINI ARCHWAY TUNNEL,THIS ONE IS SNEAKY BECAUSE THEY HAVE TO GO THROUGH THE CURTAINS NOT SEEING HIM ABOVE AS HE LIGHTS UP AND TALKS TO THEM.
WALK THROUGH VIDEO COMING NEXT AND MORE PICS BELOW TOO........>>>>>>>>>>>>>>>>>>>