Discussion Starter
·
#1
·
Hello Everyone! This will be my first contribution - hope you enjoy it.
I saw a small prop in one of the Halloween stores of a skeletal spider with a human skull head. I really liked it - just to small for the display. So, as I was pulling out all the Halloween stuff, I noticed I had a lot of Blucky bones that had broken joints. I usually just scattered them around gravestones. Then the spider came back in my head, and I thought I might have enough spare bones for a large Blucky Spider, and here's what I did
First, cut the chest piece in half down the sides to install a 1/2" PVC frame/support for the legs.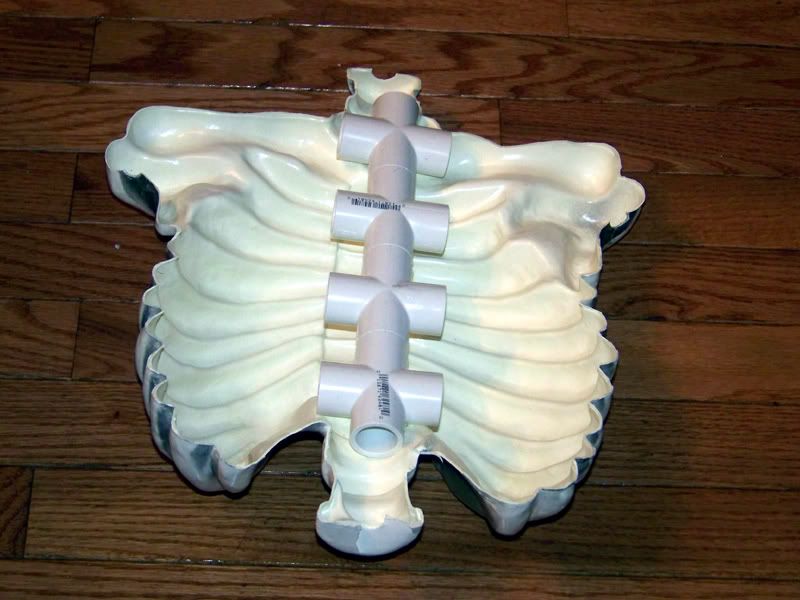 Then, added some 45 degree angle pieces.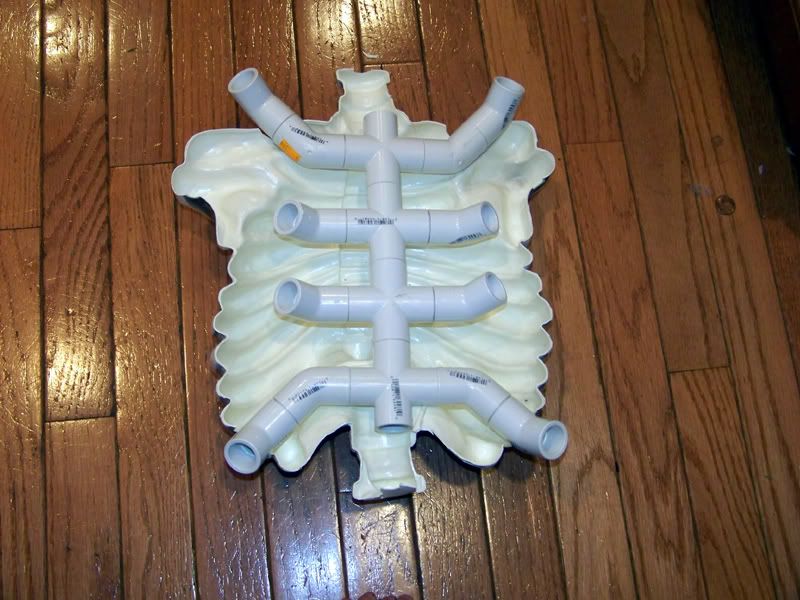 Next, I secured the frame to the chest piece with some strong fishing line at each end. Sorry for the fuzzy pic.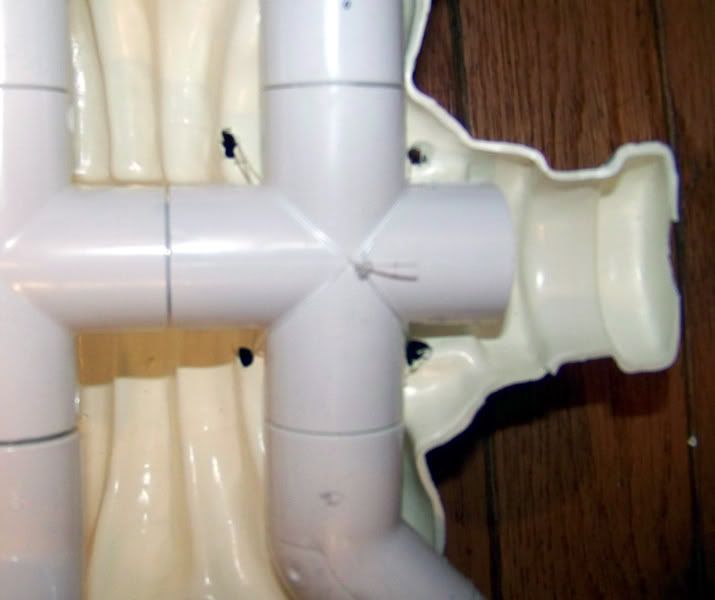 Put the other chest piece back on, and sewed them together in a few places with fishing line.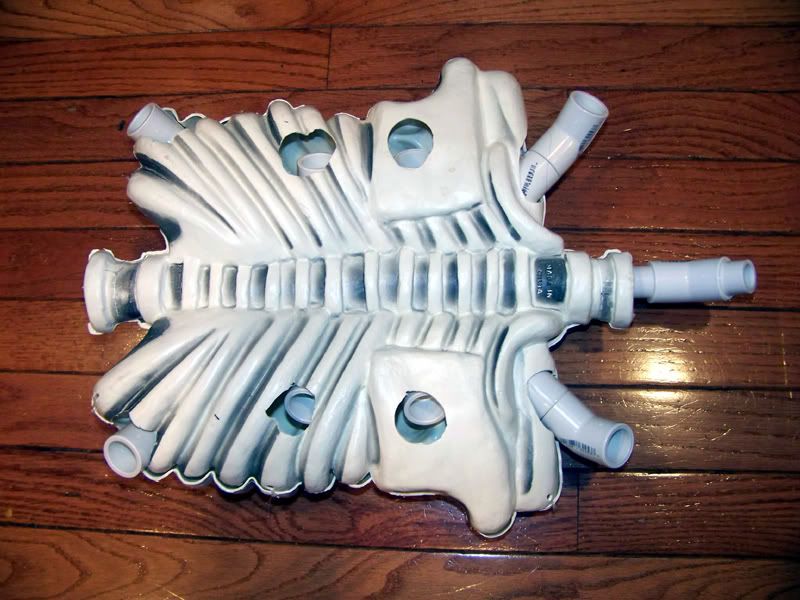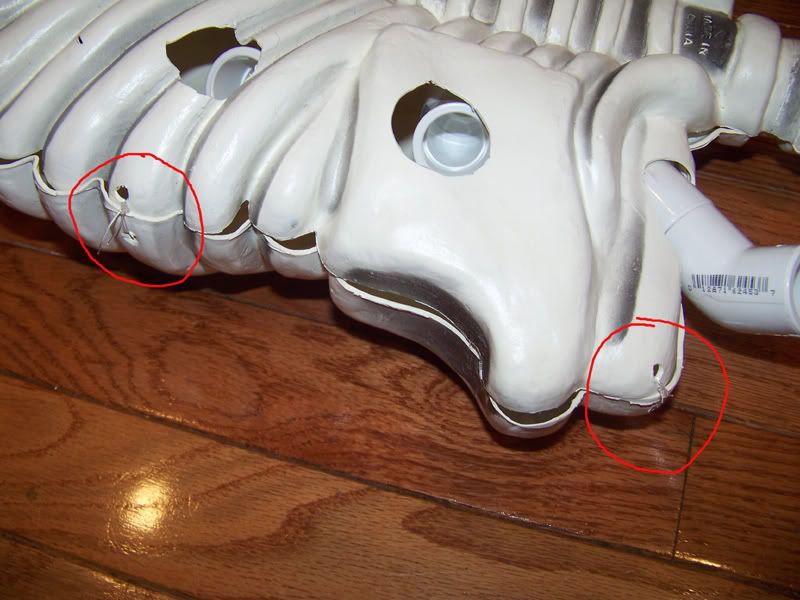 Next, I started to slide the bones on. Just cut a hole in each end large enough for the PVC pipe. The first pic shows leg bones going on first, but he sat too low, so I changed them to the upper arm bones. I used 90 degree joints at the top of the leg.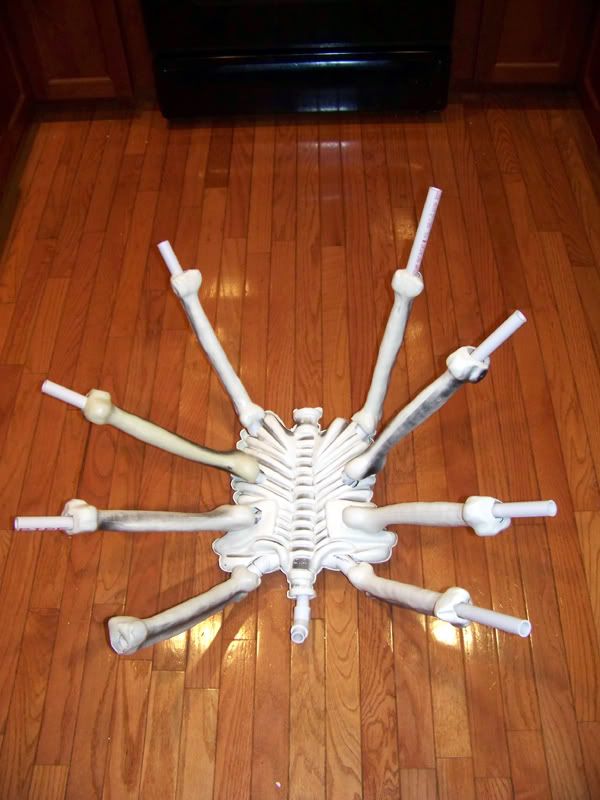 And here is the finished product. I was planning on giving him a "corpse" job, but was voted down by my wife and two little girls. They felt he was creepy enough. I still want to make better feet for him though. We'll see if we have time this year.
Thanks for looking!
Karl