Discussion Starter
•
#1
•
My daughter and I did these in less than a week. We used regular mold rubber latex instead of carpet adhesive and it dries soooo much quicker without the sticky mess. We used this with unrolled cotton balls.
Here are the skulls: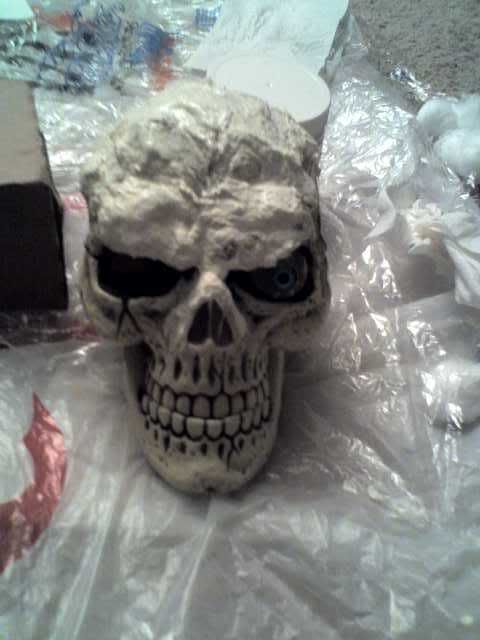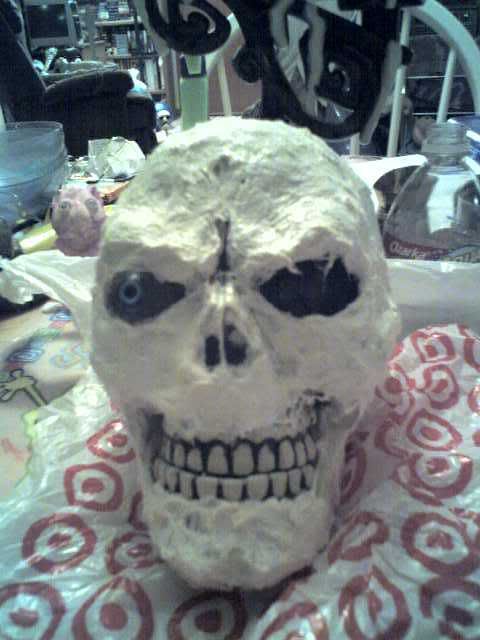 Here they are completed with the stain (and an eye in each) completed: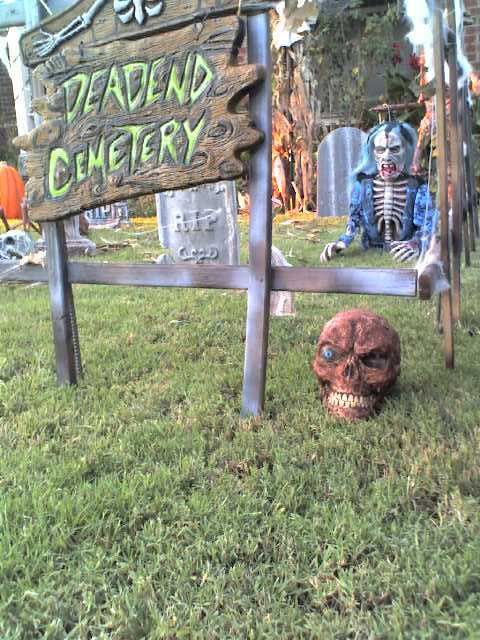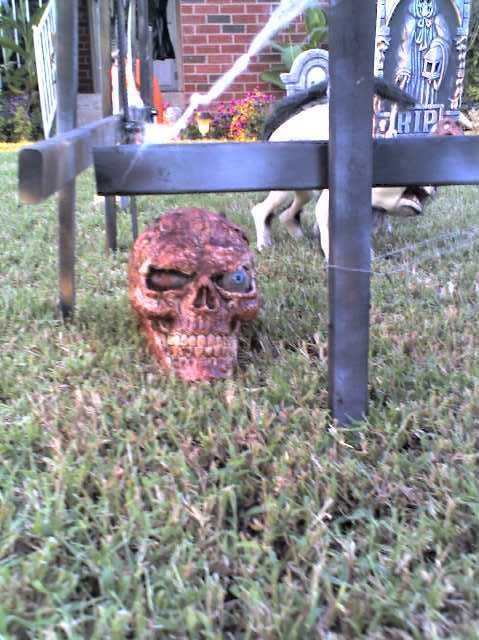 Then we took a cheap Blucky skeleton and did the same thing. Those things are a lot smaller and more flimsy than they used to be. I used a method that I saw online about inserting PVC into the body in order to get it to stand. I don't have pics of the PVC process...I was cussing too much to take pictures!
Anyway, here is my daughter working on the skull: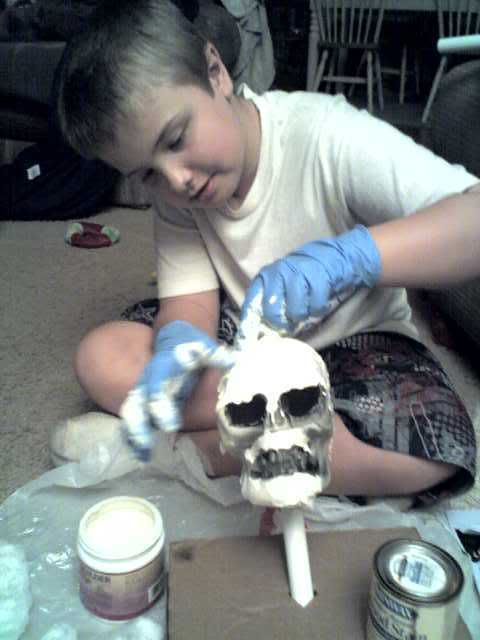 The body itself: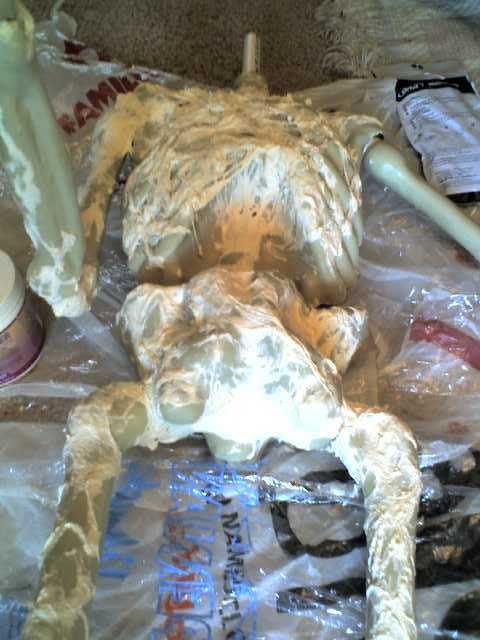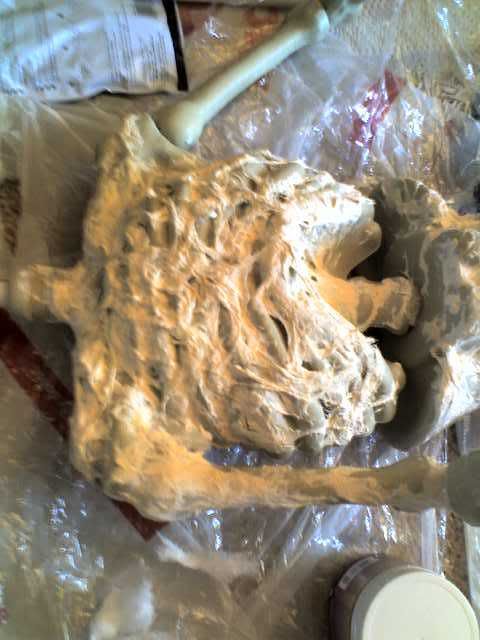 A little drying time and some stain later and he's pretty cool looking for a cheap Blucky!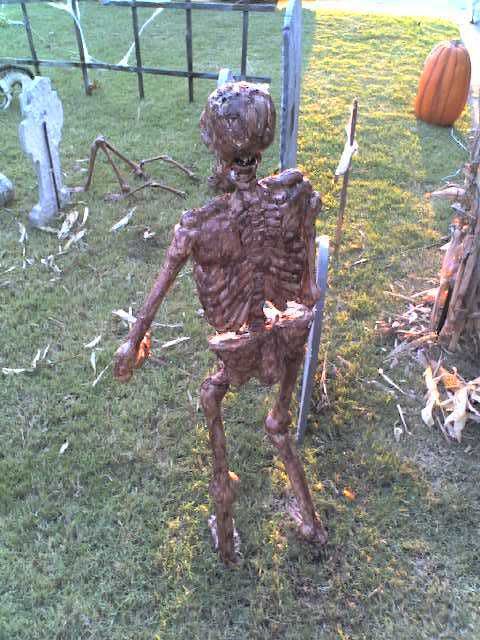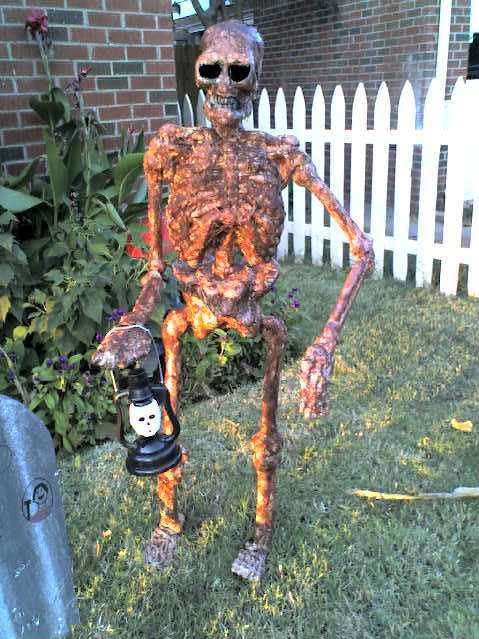 I don't think I'll ever go back to carpet adhesive after using this. It's quicker and doesn't stick to itself.
I have some LED lights on the way to go in his eye sockets.
Sandy