Sorry about the ebay listing.
Those links tend to go away after a while.
Just search the web for relays with 120VAC coils and you will come up with things like this: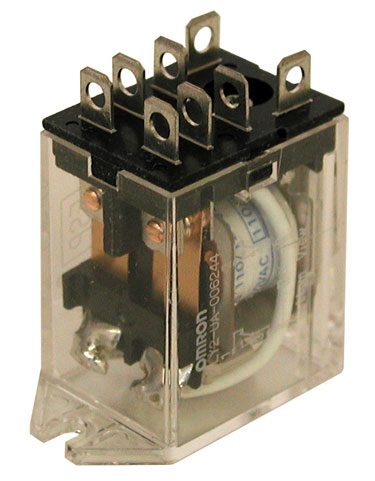 Hopefully this link will stay active for a while. This relay can handle 12 Amps through it's contacts. Since it is a double pole, double throw (DPDT) relay, you can split the power through two sets of contacts essentially doubling your current capacity to 24 amps.
Alternately, you can just keep searching the web for relays that can handle more current through their contacts.
12 amps should be plenty for most applications, although I have a motor that draws more than that when it kicks on. Not continuously, but when it starts.