Discussion Starter
•
#1
•
While coming home from the Leesberg MAll ( going into Tavares) on 441 at exactly 2:18pm on Sunday afternoon, temps close to 80 degrees...
I got a REALLY COOL Christmas Surprise.....
CHECK THIS OUT
Recognize the HOODIE (LOL I freaked)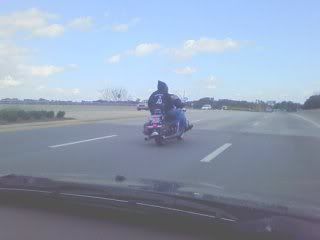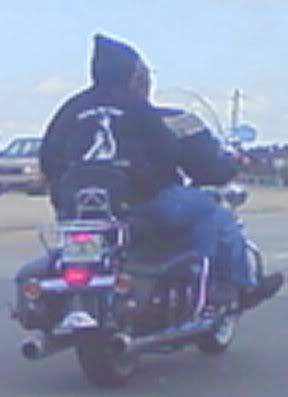 Now had I been driving instead of getting the lousey pic with a Camera phone...... I would have followed the couple and Just Introduced myself -- I was in the lane next to you in the black PT cruiser, (very dirty) with the cool purple skeletal jester on the back window
LARRY WE NEED BUMPER STICKERS,
hehehhehe--
SO who is THIS????
Moon really weants to know
Peace and HAppy Holidays !!!!