Discussion Starter
·
#1
·
For those who care ...
WHY??
... anyway, our 2008 Haunt is actually getting close to being finished. We took lots of in-process-pics this time. When I posted the the '07 Haunt pics, we had some PMs asking various "How'd you do thats?" .... er ... maybe it was "Why'd you do that?"
Oh well, at the current inflating cost of threads, I thought I'd toss these pics in to match the value of the thread with it's cost to me.
ANATOMY OF OUR HAUNT
Back in September my son and I hauled all the wood from the "wrong side of the house" aaaaallllll the way around to the front and started trying to decipher our '07 pics and codes written on the 2x4s.
Ah! walls!!
We use a framed lattice to add more solidity to the structure and it allows us to make changes to the interior very easily. It holds / hides extension cords and video equipment too.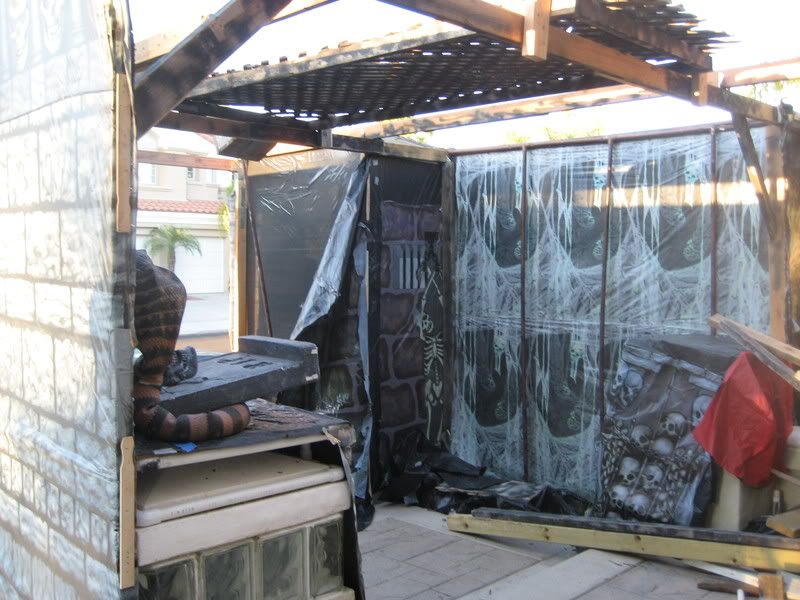 This year we extended the entrance all the way to the sidewalk. We needed the extra 18" for our new greater.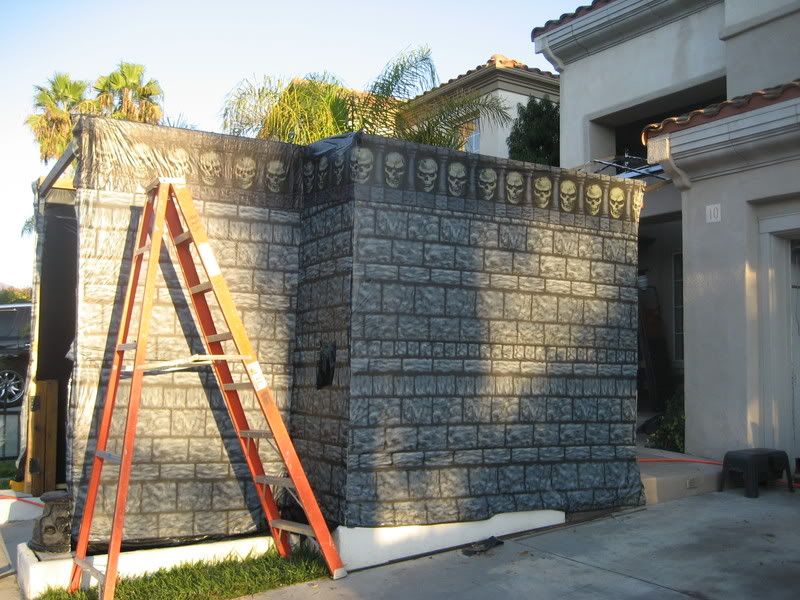 Oops, the new fence is crooked ... installed crooked. Mmmm. Let's say we did that on purpose because it's supposed to be old ... yeah, that's what we did. This is right after my son suggested that we take the roof all the way to the house and make it look like a spider web. You see a little of it peeking up above the back part of the side walls.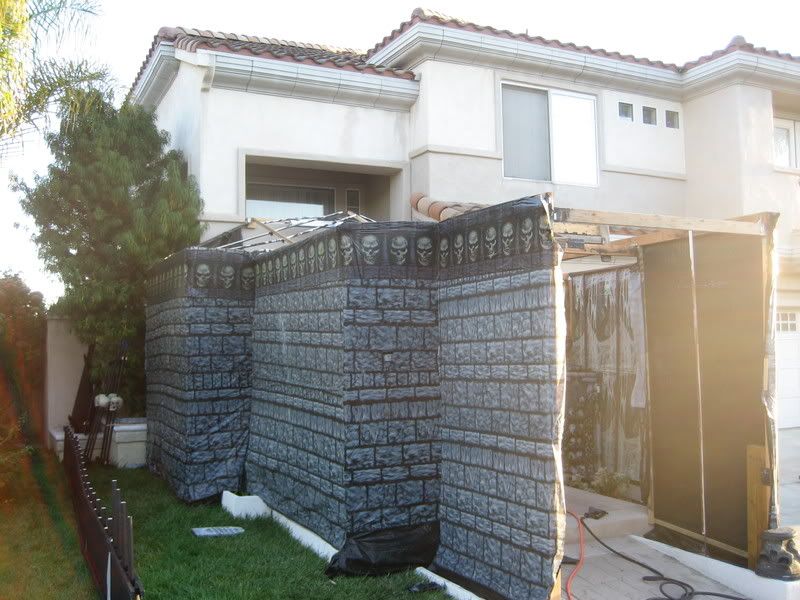 "But Dad, I did all the work coming up with the idea of the spiderweb roof, the least you can do is build it by yourself." There is no pic of my response.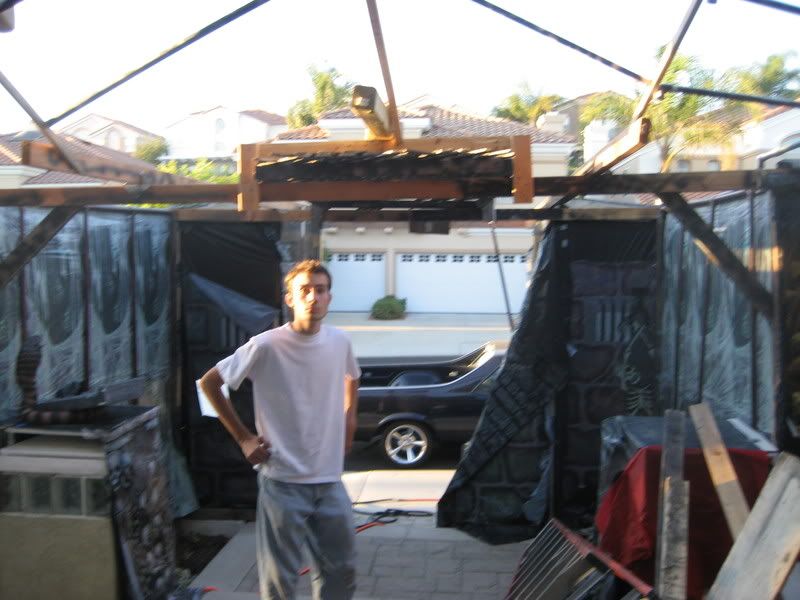 Spider's view of the web structure. Yes, that's a slightly twisted 4x4 that forms the center beam for the plastic sheet roof. Some one bought a golf cart and left a huge, custom "pallet" in our parking lot at work - All 3" torx screws. My son and I dismantled it and used every piece of wood and the screws too. Free wood. Cool.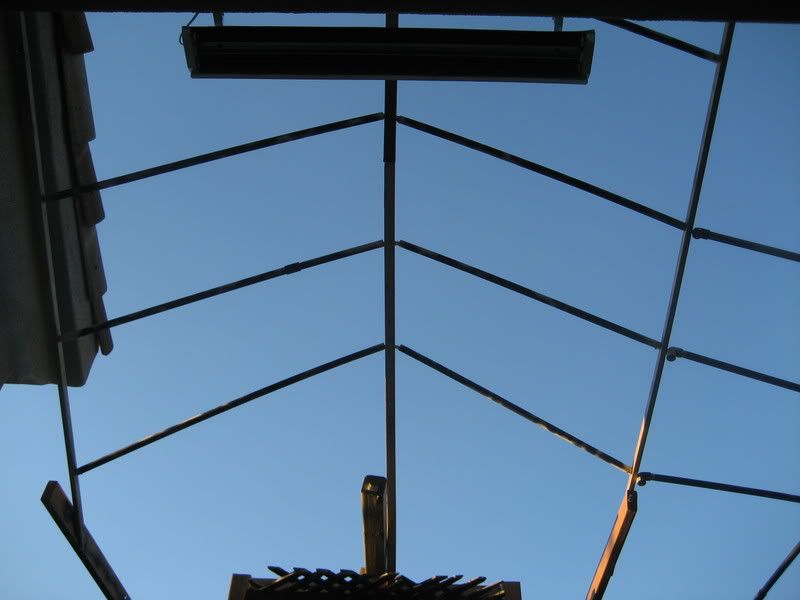 It took my son hours to construct this with his compressed air web spinner. Riiii
ght.
That's it for this first installment. We should be VERY close to being finished by Sunday night and I MUST be finished Monday night, because I'm out of town for work until Friday
I used a tripod tonight to get a "black light" pic of the new Laboratory, so here's a preview of the next installment.