Discussion Starter
·
#1
·
[URL=http://s36.photobucket.com/user/oldtroll/media/halloween/zombiescarecrow_zps1t70dyxu.jpg.html]
[/URL]
Nothing special just a zombie scarecrow. Don't know how many scarecrow props I have now. Probably too many. He may be holding a severed head. Other suggestions welcome. Also ideas for something in his chest pocket.
[URL=http://s36.photobucket.com/user/oldtroll/media/halloween/headmovewitch_zps2gdiyazm.jpg.html]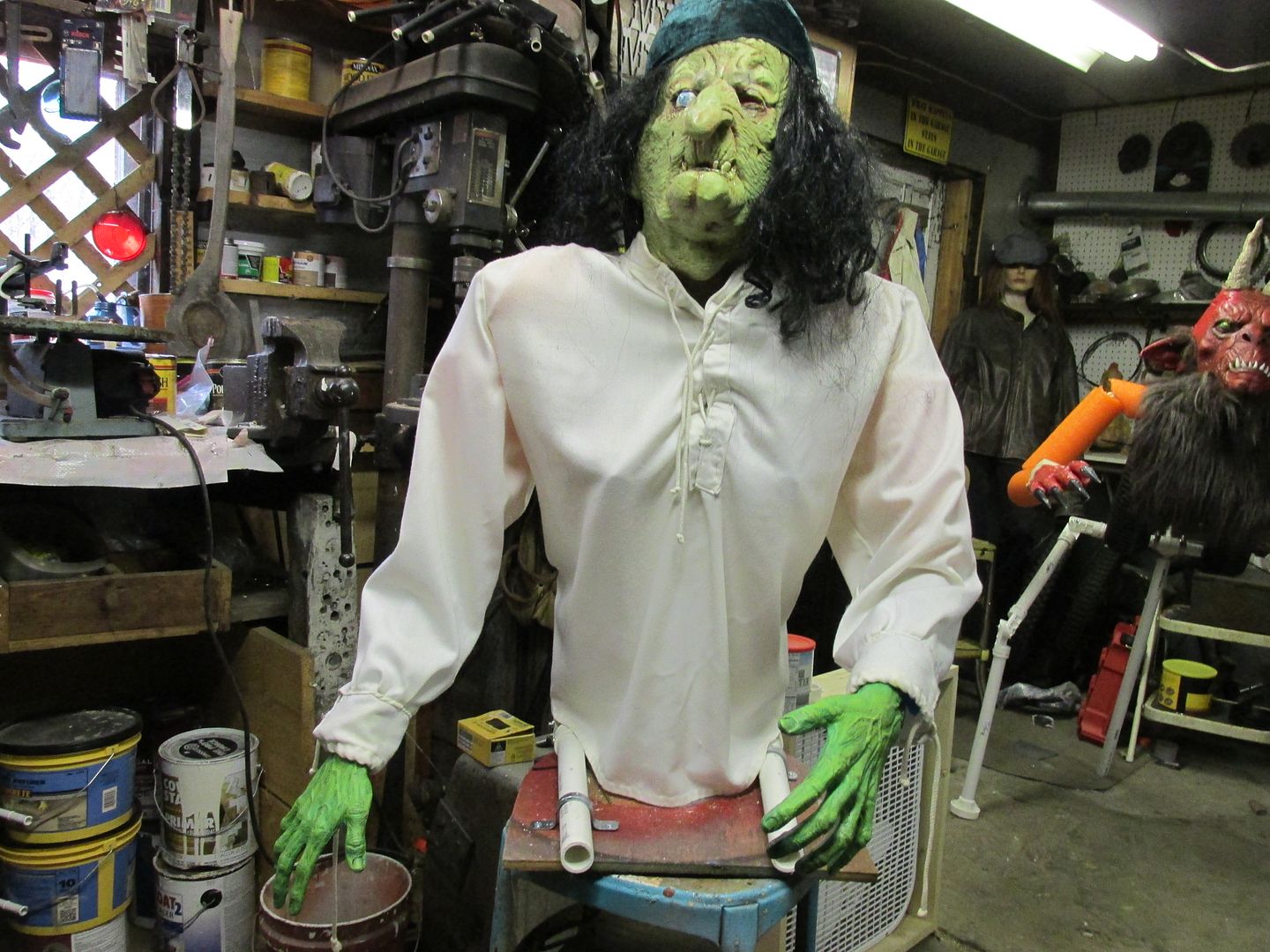 [/URL]
This lovely lady has a moving head. She will be sitting at a table in the apothescary and when she's triggered she will look up through the window at the guests. Her head is driven by a reindeer motor which needed a spring assist to help it get up from the looking down position. Undecided whether to have her reading or maybe mixing a potion. She will have a robe and some creepy jewelry also.
I rejuvenated this mask which had been poorly stored at the barn. Latex and mesh did the trick. He will be the main demon near the hell mouth. He wasn't very stable in this position so I decided to make him a tripod and use the 3rd leg as a tail.He will be perched over a pile of embers and burnt bones and may have a little movement. He will be mostly hairy but I may try and make his lower legs match the skin on his face. Just haven't figured out how yet. Joann's has some pretty close matching fur so good to go there. Hands are made from old orange rubber work gloves.I bought some cheapo plastic cups to mix 2 part foam in and the way they were embossed with a diamond shape made pretty good claws. Cheap and easy. 2 of my favorite words.