Discussion Starter
•
#1
•
In 2011 I made a giant tarantula. The body was hollow, made of cardboard and plastic. The legs were made of pipe insulation and foam, and the whole thing was covered in long fur. I tried to give it moving arms, but my string-powered arms never worked right and it required an actor inside to wiggle the arms around. It was sitting on a big pile of eggs (to hide the person that was under the spider, puppeting the arms.)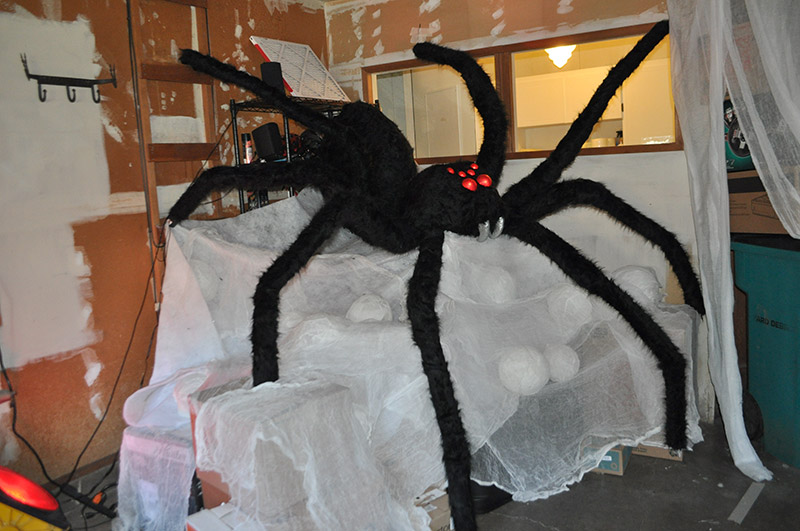 For 2013, I wanted to mod the spider to be free-standing as I thought that would be scarier. I also wanted to animate it with a prop controller and a motor.
To begin with, I needed better moving legs. Following the
excellent PVC hinges guide by discozombie
, I made legs out of 1/2 inch PVC. To grind down the PVC into a rounded shape, I used rough-grit sandpaper (the rougher, the better) and used a smooth scraping motion. It went surprisingly fast. Then I drilled the hole and then used a finer grit sandpaper to smooth the inside of the hinge.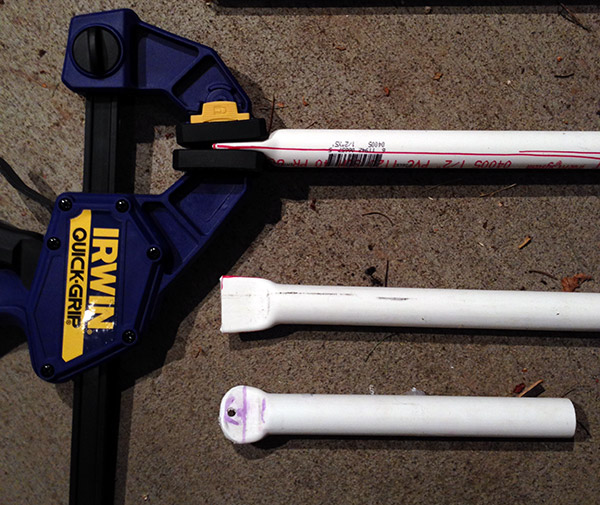 The hinge is secured with short bolts & locking nuts, and in-between the two PVC I put a smooth nylon washer.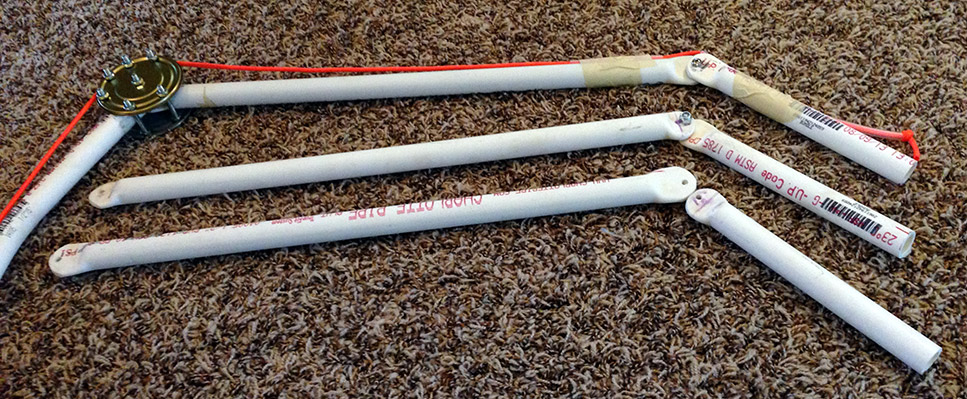 I ran into my first problem: when I tried having a single hinge, I could easily make it go up and down by pulling a string. But when I tried having two hinges (like a finger), only the hinge on the end worked - the second one wouldn't lift.
After a lot of trial and error, I learned that the farther away the string is from the hinge, the easier it is for it to pull the arm up (the magic of leverage?). So I needed to create something that would provide that distance, and also could limit the range of motion to something natural.
Eventually I created this: a limited hinge made out of tin can lids and lots of bolts. The bolts limit the motion of the arm and support its weight when it's not being pulled by the string. There are also four screws that form a 'arc' shape across the top - they have plastic tubing on them so that the cord can slip smoothly through them. They will hold the cord far enough away from the joint so that pulling the cord will move the arm.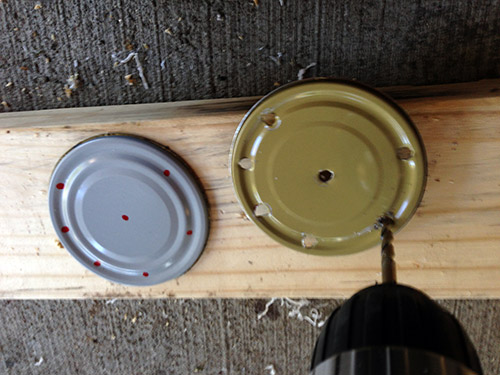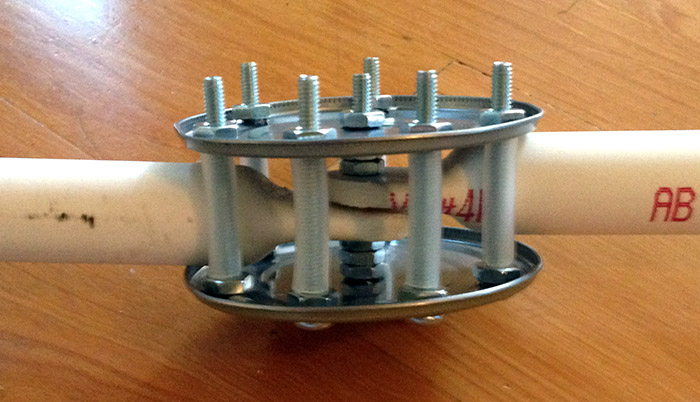 The cord is some cheap clothesline cord I got from Home Depot. If I were doing this again I wouldn't use this cord because it's stretchy, which is not good when you're trying to maintain a precise tension. It did fit perfectly inside the ice cube water line (which protects it from snagging on things.)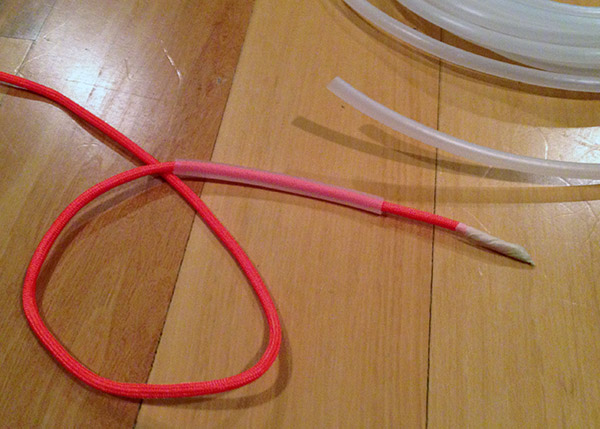 For the non-mobile legs I used 1 inch PVC. I drew a guide to the leg on a large roll of paper and then used a paint stripper gun to heat the PVC up enough to bend it. (Remember to do this outside as there are fumes. )