Discussion Starter
·
#1
·
Okay so I have to show this, just because of how much I paid for it.
I put an ad on Craig's list for Halloween items. A guy emailed me saying he had a 6' vampire prop that I may be interested in. He told me to make him an offer I looked at it and told him by looking at the pic there was no way I could afford it at this time. I figured around $200.00 would have been a reasonable offer and I said unless he was willing to take considerably less I couldn't buy it, like I said times are tight. So he email's back and said he got it at a liquidation sale and that the cd is scratched, the tray is missing and so is one of the rods for his arm. He said again to make him an offer, so I said I'd give him $40.00 with out looking at it. I told him that I could just take it apart and use the head and hands for something else or just build him a new body out of PVC. He said he'd take it. He's been trying to get rid of it for awhile. So I went and picked up today. Here's what it actually looks like.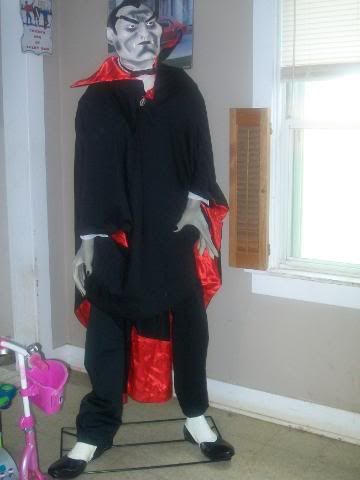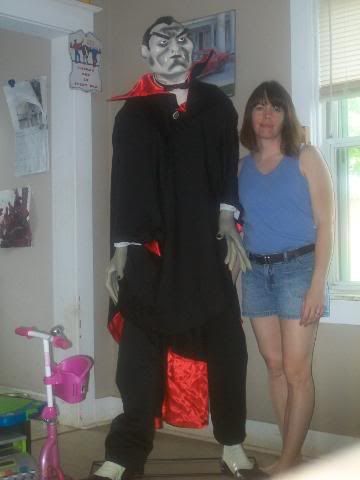 This is me next to it, I am 5'3".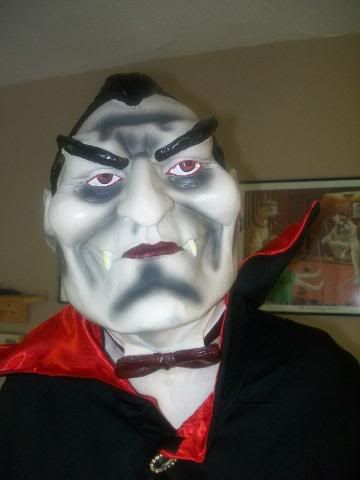 close up of his head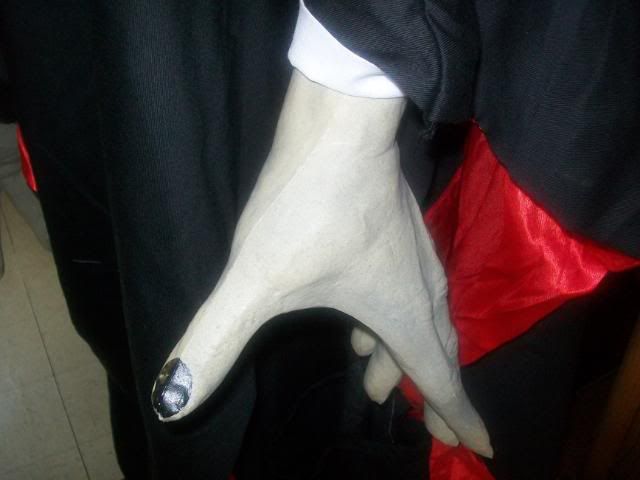 close up of hands
close up of shoes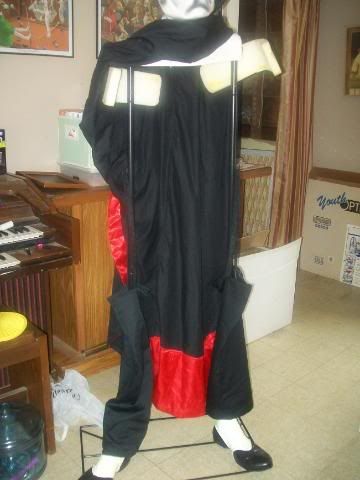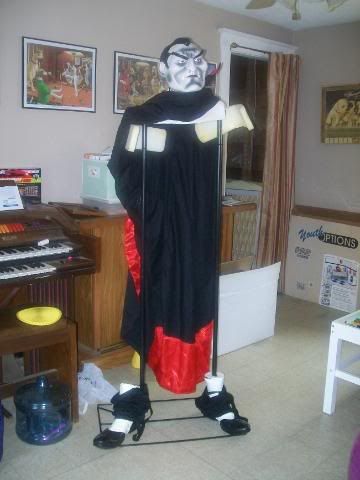 His stand and body
I think I scored pretty big. He needs some TLC and I think I'm going to build him a new body. I don't really like how he stands. Let me know what think and ideas you may have.