Discussion Starter
·
#1
·
Hello everyone,
Reluctantly, I am selling my two 3-axis skulls. My sister has had a recurrance of cancer and I'd like some extra funds to go visit and stay with her a while for support.
The two skulls (affectionately known as Pete and RePete) are a collaboration of help from this forum, so I thought I'd offer them here first. They were kits purchased from forum user RBC back in August/September of 2008. Then, forum user Dionicia helped me out by assembling and wiring up the kits in October. Unfortunately, it was too late for use last year. So, effectively, these skulls are brand new. They've merely been tested to make sure they are fully functioning. Here's what you get:
- 2 fully assembled and functioning Lindberg 3-axis skulls using 4 Hitec HS-425BB servos each (Jaw/Tilt/Nod/Rotate)
- Parallax SSC32 controller card in electrical housing box for organization and protection - card can control up to 8 skulls by itself
- USB to Serial cable purchased to link computer to Parallax card
- Power Supply Adapter to power the card and subsequently the skulls
- 20+ feet of 16 or 18 guage multiconductor wire (more heavy duty than CAT5E cable) leading to each skull so they can be placed far from the PC running them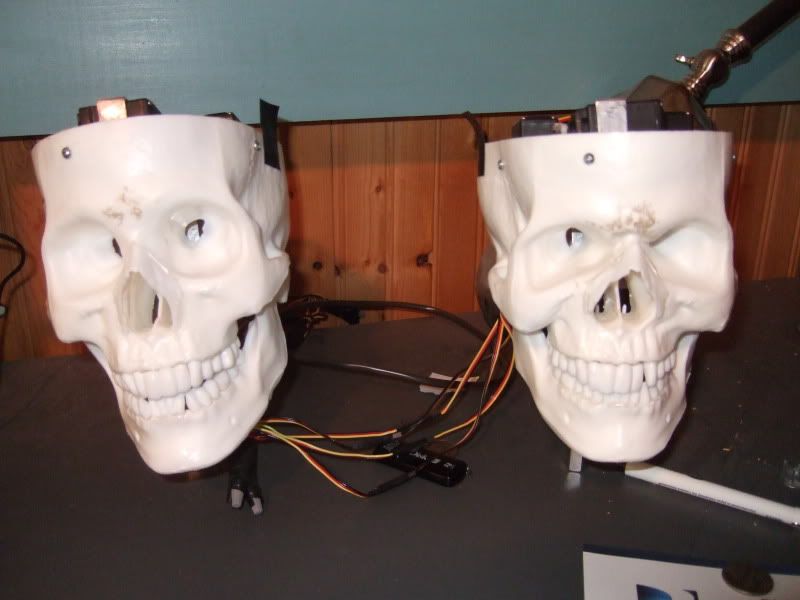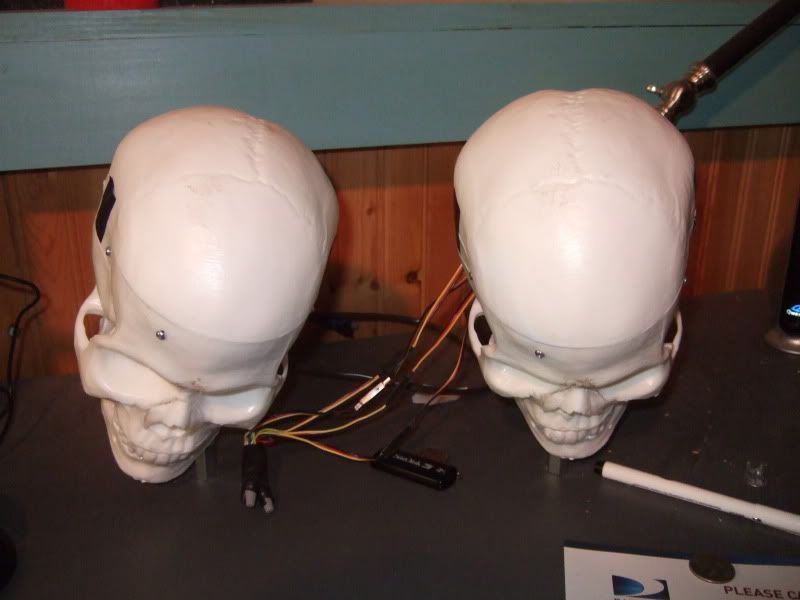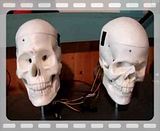 All in all, I ended up spending over $600 for everything and the assembly. I'd like what I paid, but I'm only asking for $475 for the lot here. They are ready to go out of the box! Just plug the power adapter in and the USB-to-serial cable to your PC with VSA, and you can begin bringing them to life in under 10 minutes. If there's no interest, I'll list them on Ebay. However, I knew they'd go to a good home here. Please feel free to make other REASONABLE offers as well. For this group, I'd even toss in all the extras I have for them (extra teeth, electrical pieces, servo horns, etc) and two eye kits (eye balls, servos, etc) I have for them that weren't installed. That's another $60+ value for free.
Thanks for taking the time to look this over!