Discussion Starter
·
#1
·
We are up to our eyeballs in flying monkey's right now getting ready for our Oct 25 Bash. This year, like last I found myself off to a very late start again. Every year more things seem to get added into the cauldron and before you know it, the thing is boiling over!
It's starting to come together, with a good solid week ahead of me and lots of late nights---I think I just might pull this thing off.
This years invitation. A dark version of the "Somewhere Over" lyrics scrolled up, a Dorothy tag (with the party details on the back), a yellow brick, yes a real brick, some tulle, twisted string and a plastic spider ring.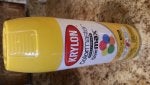 60 bricks required two cans. I did not clean the bricks first. I thought the dirt, aging and moss on some of them "added" to the effect. All sides except the bottom got misted.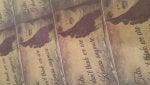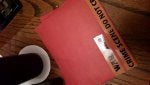 Mailed version of the invitation for those that were more than an hour away. Included an envelope laced with red sequins and black spider confetti