General Information
Name
Jerry the Pirate Bartender
History
Aside from my love of Halloween, I also love beer. I've been homebrewing for a decade and wanted to give my homebrew tap some Halloween flair.
Hey everyone! Here's my latest project now that I've had time to work on the projects I've always wanted to build.
Meet Jerry! My personal haunted pirate bartender.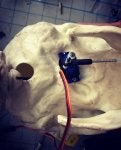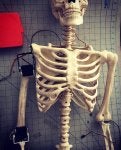 I hope you enjoy! I'm happy to be a part of this great community!
Modifications
More information
Feel free to ask!
References/Inspiration
Pirates of the Caribbean, Haunted Tiki Bars